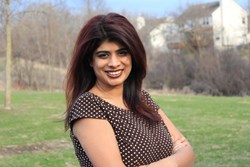 St. Louis Park, Minnesota (PRWEB) November 21, 2013
Magenic (http://magenic.com) — a Microsoft-focused custom software development firm – has announced the hiring of Saima Prabhu as its Director of Quality Assurance and Testing.
In her new role with Magenic, Prabhu will work with Vice President of Shared Services Michael Lester to drive the overall success and growth of Magenic's QAT team.
"I am really excited to have been given the opportunity to lead a highly technical Quality Assurance and Testing group," said Prabhu. "Our main aim is to bring the highest level of thought leadership and industry quality to our clients. As their partners, we will work with them to demonstrate efficiency, cost savings, risk-based testing habits, and overall Enterprise Quality Assurance."
Prabhu brings to Magenic more than 18 years of IT consulting experience including roles in marketing, sales, production shop floor management, development, and release management.
About Magenic
Magenic is a privately held custom software development company that was founded in 1995 and is based in Minneapolis, Minn. Magenic is a recognized authority in building software applications for Fortune 2000 companies using the Microsoft platform. Magenic CTO Rockford Lhotka is the creator of the popular CSLA .NET development framework and is considered a thought leader in software architecture, design and development.
Magenic employs software professionals worldwide to serve clients from offices in the United States and Manila.
For more information on Magenic and its services, visit http://magenic.com or contact Vice President Tom Frankenfield via phone (763.398.4835) or email (tomf(at)magenic(dot)com).