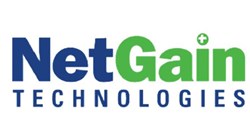 NetGain Technologies has a great deal of expertise working with the banking industry
Little Rock, AR. (PRWEB) November 21, 2013
NetGain Technologies is participating in the Arkansas Bankers Association Technology Conference on November 21, 2013 held at the Crowne Plaza Hotel in Little Rock, AR. NetGain Technologies will present to banking industry leaders on the impact of data backup and disaster recovery as it relates to business continuity.
Technical Director of Storage and Virtualization, Bryan Jackson, will provide his unique yet practical insights on the value of constructing plans to protect against unforeseen causes of data loss.
The conference will also provide information on relevant topics such as fraud trends, information security, vendor relationships, and the FRB I.T. examination process. With these issues presented from a high-level perspective, leaders in the financial sector will be more prepared to assess their technology situations and make decisions better-suited for their specific needs.
"NetGain Technologies has a great deal of expertise working with the banking industry," explained Mark Jacobson, NetGain Technologies' CEO. "We understand I.T. is ever-changing and it's a big challenge for banks to stay compliant. We've worked hard to ensure we have the right service organizational controls to meet a bank's needs by achieving our SOC 2 type II certification."
NetGain Technologies will also be exhibiting at the trade show in the "Raise the IQ of Your IT" booth.