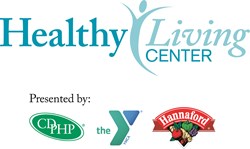 Albany, NY (PRWEB) November 21, 2013
Please join the Capital District YMCA, CDPHP and Hannaford Supermarkets at the Healthy Living Center, 900 Central Ave, Albany, NY Monday, November 25 as we welcome NBA great and diabetes ambassador Dominique Wilkins.
Once known as "The Human Highlight Reel" Mr. Wilkins lives with type-2 diabetes and is an advocate for the promotion of physical activity and a healthy diet to help prevent diabetes. Mr. Wilkins will be at the Healthy Living Center from 12:45-1:15pm to give a brief presentation followed by audience questions and answers.
This event is free, but seating is limited. Please register today at http://www.healthyalbany.org.
WHO:
Dominique Wilkins, NBA Hall of Famer
WHAT:
A Presentation about Healthy Living and the Prevention of Diabetes
WHEN:
Monday, November 25, 2013
12:45 – 1:15pm
WHERE:
Healthy Living Center
900 Central Avenue
Albany, NY 12206
(Located inside the Hannaford Supermarket)
To register visit http://www.HealthyAlbany.org.