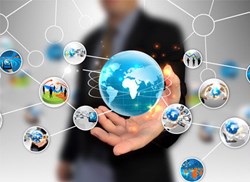 "Today's Internet users share messages and become ambassadors of brands. At RGA we work to build relationships for our clients across all applicable social platforms..."
Tustin, CA (PRWEB) November 21, 2013
RGA Communications announced today that it is launching a new social media service that increases brand awareness across multiple channels, including online ads, video campaigns, mobile, virtual events, and social media. Customers will now be able to increase their internal productivity by outsourcing their social media efforts.
"Today, it is not enough to simply have a presence on sites like Facebook and Twitter. It is important to engage and interact with audiences," said Robert Goodloe, President, RGA Communications. "Today's Internet users share messages and become ambassadors of brands. At RGA we work to build relationships for our clients across all applicable social platforms in order to convert users into customers and to save companies time and money."
RGA is committed to helping companies that don't have the time or the resources to run their own social media/seo marketing to help interact with social communities and assist in lead generation. Today's announcement is part of RGA's ongoing effort to assist companies with their website marketing, analytics, and return on investment.
About RGA
RGA Inc. is a dynamic marketing and print communications company headquartered in Southern California. RGA offers an array of marketing solutions with innovative strategies built on the forefront of technology. For example, their proprietary web-to-print portals give clients the ability to distribute marketing materials efficiently and quickly. With the talent and experience of in-house, programmers, software developers, web developers, graphic designers, and print specialists, RGA is able expertly service any company, big or small.
RGA has built their business roster with customers such as The Los Angeles Lakers, Anhueser-Bush, Diamond Resorts, The Miller Brewing Companies, and some of the most exclusive Napa Wineries. Today, RGA continues to expand their client base with customers in a wide variety of industries while providing groundbreaking marketing techniques, quality website design, and relevant promotional products.