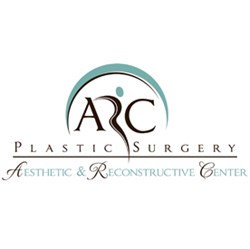 Miami, FL (PRWEB) November 26, 2013
Cosmetic surgery and facelifts in Miami are common, but what about brachioplasty? Brachioplasty a surgery that helps people who have had drastic weight loss, experience a more complete recovery that restores a more natural and aesthetic appearance to their arms by tightening and reducing the amount of loose skin on the body. Unlike rhinoplasty or other cosmetic surgeries, brachioplasty is a type of reconstructive surgery; it is designed to restore a more natural and undamaged appearance, as opposed to "correcting" naturally-occurring traits such as an elongated nose.
ARC Plastic Surgery, reconstructive and plastic surgery providers in South Florida, have announced that they will be now performing brachioplasty surgeries for patients who might benefit from this incredible reconstructive procedure.
Sometimes people who lose a large amount of weight, their skin, which was once stretched to fit the excess fat on their body, remains in this enlarged state and sags off of the tighter muscle and bone. This tends to be both unsightly and inconvenient, as it can also cause clothing to be un-fitted. Brachioplasty can be a great procedure for both men and women, as it may affect anyone who has been through serious weight loss.
That is why Arc plastic surgery, an Aesthetic & Reconstructive Center of Miami, Aventura, Weston, and Hollywood, takes on procedures such as brachioplasty to deal with excess skin. Arc plastic surgery also offers abdominoplasty, which is a similar reconstructive surgery (excess skin on the abdomen).
Dr. Jeremy White, an expert for rhinoplasty in south Florida, is one of the few surgeons in the country to be trained in both plastic surgery and otolaryngology, which focuses on cosmetic and reconstructive challenges in the head and neck.
ARC Plastic Surgery is a leading clinic for plastic surgery in the Miami Dade area. Dr. Jeremy White, is one of the most experienced and popular in the region, and has had the privilege of studying at the George Washington University of Washington, D.C. and at the world-famous Cleveland Clinic Florida. He also traveled to Central America to help provide facial reconstructive surgery care to less fortunate children during his training as a doctor. He now brings his skills and surgical expertise to help people in South Florida achieve their cosmetic and reconstructive goals.
For more information, or to schedule a free consultation, call 305-501-2000 or visit arcplasticsurgeons.com