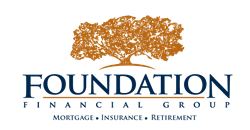 Remember, the holidays should be a wonderful time of year to spend with family and friends, not stressful because you are spending too much money. Don't fall into the consumerism trap of 'must have' gifts.
Atlanta, Georgia (PRWEB) November 26, 2013
With the holidays rapidly approaching, Foundation Financial Group offers holiday budgeting tips from its Chief Financial Officer. FFG hopes to help people avoid the buyer's remorse that hits during the holidays.
"Overspending on the holidays can become a snowball effect," said Tanya Mauro, Foundation Financial's CFO. "You max out your credit cards, struggle to meet the minimum monthly payments, and spend the whole next year haunted by the real ghost of Christmas past: holiday debt."
Mental Health America conducted a survey that identified the most common holiday stressors in 2006, and the findings have been widely agreed upon since then. Financial stress is reported as the number one source of holiday stress, and parents are the most financially stressed-out group. Reducing financial stress during the holidays is one way to make the holidays more enjoyable for everyone.
Mauro says the best way to beat the bank account blues is to set a holiday budget and stick to it. Planning your gift, meal, and decoration expenses ahead of time will help you avoid impulse shopping, which is a notorious budget killer. Early and practical preparation will make a big difference.
Make a list of every person you intend to give a gift to and brainstorm gift ideas. If your list is too big for your budget, consider which people on your list will appreciate thoughtful gifts like holiday cookies or homemade decor. Use websites like Pinterest to find delicious recipes, easy crafts, and other creative gifts.
"Remember, the holidays should be a wonderful time of year to spend with family and friends, not stressful because you are spending too much money," said Mauro, who gives homemade gifts to many loved ones on her list. "Don't fall into the consumerism trap of 'must have' gifts."
Black Friday deals are notorious for luring shoppers on a bargain hunt that quickly escalates into chaos. Before you leave the house, make a schedule of the stores you will visit. Note the items you are looking for and a maximum amount for each item. Research prices online. If credit card limits make overspending too easy, leave the plastic at home on Black Friday and use cash to force yourself to stick to the budget.
Mauro's key to staying on budget is to avoid spending on a whim. If impulse buying is your biggest temptation, enlist a "budget buddy" to keep you on track. Compile the reasons you have for sticking to a responsible budget this holiday season and reread them while you wait in the checkout line. When the money runs out, you should to head home and make adjustments to your gift list.
About Foundation Financial Group
Foundation Financial Group is a multibillion dollar financial services corporation. FFG offers its customers Best in Class service through its Insurance, Retirement, and Mortgage Services. Named one of the fastest growing financial companies in the country by Inc. Magazine for the third year running, FFG has continued to grow its nationwide presence with over 100,000 new customers per year in 39 states. In addition to the value that Foundation Financial provides every customer, it is also dedicated to its communities and the people who live in them. Through a vast array of philanthropic endeavors, the company not only provides significant monetary donations but also fosters a workforce environment that encourages all team members to personally make a difference. Foundation Financial is committed to its strong focus on customer service and community investment as it continues to grow and compete with the largest financial institutions in the world.
Foundation Financial Group reviews all public relations inquiries. For additional information, interview and image requests, contact the Foundation Financial Group Public Relations Team.