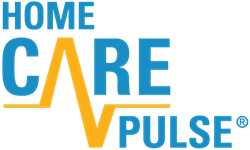 (PRWEB) November 26, 2013
Home Care Pulse®, the leader in quality satisfaction management for the home care industry and publisher of the Annual Private Duty Benchmarking Study, is pleased to announce that FirstLight HomeCare has received the 2013 Home Care Pulse Endorsed National Provider award.
"We recognize the commitment FirstLight HomeCare has to excellence in home care," says Erik Madsen, COO of Home Care Pulse. "We are excited to be a part of the quality service they provide for their clients."
"We are very excited to receive this designation from Home Care Pulse," said Jeff Bevis, President and CEO of FirstLight HomeCare. "Since this recognition is based solely on client feedback, it shows us that our clients are satisfied with their decision to receive care from our FirstLight caregivers and that our entire national network of offices are consistently delivering the very highest level of care everyday. This truly exemplifies the FirstLight Culture of Care."
As a Home Care Pulse - Endorsed National Provider, FirstLight HomeCare is one of the top home care providers in North America based upon their proven results as a provider of outstanding client satisfaction.
For more information, please call Home Care Pulse at (877) 307-8573 or visit http://www.homecarepulse.com.