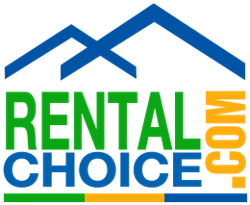 Colorado Springs, CO (PRWEB) December 04, 2013
Rental Choice(.com) is proud to announce a new advertising partnership with Management Services of Colorado. Management Services of Colorado is a family owned and operated company dedicated to quality management of residential and commercial properties.
As a result of the new partnership, the Rental Choice (.com) directory will feature Management Services of Colorado, who will receive custom advertising that focuses on their property management services. Visitors to Rental Choice (.com) are able to learn more about Management Services of Colorado by visiting their profile page on the directory. This profile page allows users to click through to Management Services of Colorado's website, which provides more information about their services. Users can also call Management Services of Colorado directly or submit a brief contact form to communicate via email.
Management Services of Colorado's property management strategy is to maintain the overall quality of the improvements and foster superior tenant relationships, while minimizing the property's operating expenses. They are experienced real estate professionals that have the skills, tools and systems to proactively address problems and identify opportunities for each managed asset. Management Services of Colorado provide comprehensive, reliable, and trustworthy property management in the Colorado Springs and Southern Colorado areas. They provide supervision and operation of day to day needs of the property, prompt response to tenant needs, and they qualify to handle the accounting and reporting for any investment. Their ultimate role is to produce and sustain significant economic benefit to each owner's asset by reducing cost, increasing profit and adding value.
Rental Choice (.com) uses targeted marketing strategies to reach out to property owners and offer them free access to the online directory. The property owners are then able to connect directly with a property manager in their local area either through a form sent directly to the company email, phone or by visiting their website directly for more information from a link that is provided on the advertiser's landing page. To learn more about Rental Choice (.com), visit http://www.rentalchoice.com.