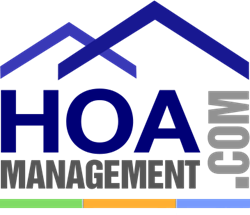 Pittsburgh, PA (PRWEB) November 27, 2013
HOA Management (.com) is proud to announce a new advertising partnership with Acri Community Realty. Located in Pittsburgh and Champion, Acri Community Realty is a full-service management company that provides professional management services for community associations.
Acri Community Realty has partnered with HOA Management (.com) to advertise their services to community associations in Pennsylvania that are actively seeking a new property management company. To learn more about Acri Community Realty, visitors to HOA Management (.com) can view their profile page on the directory. Included on their profile page is a direct link for users to click through to the Acri Community Realty's website. HOA Management (.com) also provides a contact form for users who prefer to communicate via email.
Upon taking over the management duties, Acri Community Realty will supply each unit owner with an informational packet, to include a letter of introduction with their address and telephone number and information concerning their management procedures. Acri Community Realty also prepares and submits to the Executive Board the annual Management Plan, to include an operating budget showing the anticipated revenue and expenses, and a capital projects budget showing the required reserve contributions and the anticipated capital project expenditures. Acri Community Realty keeps accurate and auditable accounts receivable, accounts payable, payroll and general ledger records and books of account on an accrued modified fund basis of accounting, including encompassing all transactions of the Association, on a fully computerized in-house system. They also respond to after-business hours emergencies by maintaining a 24-hour-a-day answering service with an On-Call Employee and also a Property manager available to respond. Acri Community Realty knows that for most owners, their property is more than just a home; it is one of their greatest assets.
HOA Management (.com) is a leading HOA property management directory that uses targeted marketing strategies to reach out to community associations and offer them free access to its online directory. Association residents and board members are able to connect with professional management companies and service providers in their local area by searching on the HOA Management (.com) directory. To learn more about HOA Management (.com), visit http://www.hoamanagement.com or email sales(at)hoamanagement(dot)com.
###