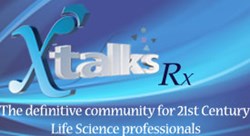 Transformational collaboration is the key to driving better trial outcomes as well as patient outcomes.
Toronto, Canada (PRWEB) December 04, 2013
Mobile technology is having an ever growing presence on everyday life as witnessed by the addiction to smart phones and other devices. This technology is now being heavily leveraged along with mHealth applications across all areas of pharmaceutical development. During this webinar, the presenters will explore how mHealth technology can be used to reduce overall clinical development cost, while increasing subject and investigator satisfaction, retention, and engagement.
The goal of the webinar is to broaden the discussion and share ideas. The presenters believe that transformational collaboration is the key to driving better trial outcomes as well as patient outcomes. The use of Patient-Centric Technology highlights these types of collaborations and the speakers will be sharing their experience. The webinar discussion will help viewers:

Gain perspective from the speakers on Innovation and Collaboration – both disruptive and sustaining
Explore how real-time patient data from devices can be linked to the electronic clinical trial database (EDC systems) through a secure cloud infrastructure today
Learn more about an ongoing pilot study to determine if proactive patient engagement can be achieved with targeted interventions based on real-time information
Explore mHealth options available today that you viewers can leverage for their next study
For more information on this webinar or to register, visit: http://xtalks.com/Patient-Centric-Technology-for-Better-Trial-Outcom.ashx
Xtalks, powered by Honeycomb Worldwide Inc., is a leading provider of educational webinars to the global Life Sciences community. Every year thousands of industry practitioners (from pharmaceutical & biotech companies, private & academic research institutions, healthcare centers, etc.) turn to Xtalks for access to quality content. Xtalks helps Life Science professionals stay current with industry developments, trends and regulations. Xtalks webinars also provide perspectives on key issues from top industry thought leaders and service providers.
To learn more about Xtalks visit http://xtalks.com/ContactUs.ashx
Contact:
Michelle Tran (416) 977-6555 ext 224
clientservices(at)xtalks(dot)com