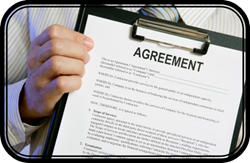 If this spouse calls again, do we need to talk with her?
Anchorage, Alaska (PRWEB) December 01, 2013
Lynne Curry, Ph.D., SPHR (CEO of The Growth Company, Inc.) has over 30 years of experience in management consulting and frequently receives questions from clients regarding situations in the workplace. Today, Dr. Curry releases an article directed toward protecting employees' privacy by not releasing information to others.
Dr. Curry received an email from a client, "We've recently instituted a new payroll system and it's created some problems. One of our employee's spouses has called us several times on payroll glitches. She always acts like we've done something wrong even though the mistakes have been understandable. In each case, we researched and resolved the matter directly with our employee.
If this spouse calls again, do we need to talk with her? We've told her several times we prefer to talk directly with our employee, but she insists he wants us to allow her to resolve it as his personal representative. When we asked our employee, he said his wife handles the money in their family."
Read on to find out how Dr. Curry responds CLICK HERE…
The Growth Company, Inc. is a Human Resource and Management consulting firm specializing in soft skills training, facilitation and mediations as well as investigations, coaching and manual/policy write ups and re-writes. The Growth Company, Inc. was established in 1978 and is one of the longest lasting consulting firms in Alaska. For further information about The Growth Company or Dr. Lynne Curry click here. The Growth Company also has a Workplace Coach Blog, where Dr. Lynne Curry and other HR professionals post about everyday situations that a manager or supervisor may come across. They provide insight and the correct way to approach and handle these situations.