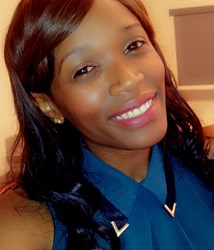 "Volunteering at My Fund Partner builds enthusiasm and a sense of accomplishment in promoting fundraising events for those in need." Shingirirai Mwaramba
Niagara Region, ON (PRWEB) December 03, 2013
My Fund Partner welcomes student volunteers, giving them the opportunity to apply academic theory to solve real world problems for charities. The non-profit organisation wants student volunteers to gain experience, acquire new skills, meet new people and expand their network of contacts as a way to develop their career skills.
"Volunteering at My Fund Partner builds enthusiasm and a sense of accomplishment in promoting fundraising events for those in need," Shingirirai Mwaramba, Public Relations student.
My Fund Partner is a system that will allow any not for profit, charity or organization that needs to fundraise, manage events, volunteers and so much more. It is our new PR volunteer's job to manage My Fund Partners social media monitoring. From social listening to social marketing, which involves creating content that attracts attention and encourages readers to share My Fund Partner's activity with other social networks.
Both the recipients of volunteer efforts and co-workers of the organisation are a rich source of inspiration and an excellent way to develop professional relationships. Volunteers get to see the direct impact of their activities on some of the most vulnerable people in the world. Volunteering at My Fund Partner promotes the strengthening of the community and a brighter tomorrow for those who can't help themselves.
About My Fund Partner:
My Fund Partner is a comprehensive web-based software platform for non-profit organizations that provides them with a full-service online fundraising and event management tool. Designed by experienced fundraisers, My Fund Partner provides the non-profit community with an opportunity for social integration, relationship management and event coordination at the fraction of a cost of most traditional fundraising platforms.
For more information on creating a Personal Quest or to start an online fundraising campaign for your organization, please visit /http://www.myfundpartner.com.