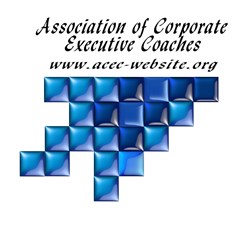 We welcome the ability to help CEOs in obtaining a clear understanding of the magnitude in which an executive coach can have in their continued success.
New Jersey (PRWEB) November 30, 2013
The Association of Corporate Executive Coaches announced a new business model for industry associations. Using the model perpetuated by elite private professional clubs, the ACEC explained that they would be using what some might consider an extreme vetting process to unearth the top-of-the-line candidates for membership.
"Our competitors, would like the professional world to believe that we are a small, unimportant association for highly experienced coaches; however, this is a foolish assumption that brings a smile to face of our organization," said CB Bowman, CEO of the Association of Corporate Executive Coaches.
Bowman continued, "While this reputation is erroneous, it's fine with us. Our group is similar to that of the Young Presidents Organization (YPO), an invitation-only association with strict guidelines for behavior, a specific code of ethics, a strong sense of community, well-founded professionalism, and continuous learning. We are proud to be the leading voice for executive coaches at the top of their field, our members will go the distance to support any positive change needed for the industry's improvement and growth. As such, we have received much well-deserved public support and admiration."
In only three short years, the select, yet powerful group has redefined the importance and value of top tier executive coaching and they've done so by adhering to the strictest standards in the industry. Nearly all of ACEC members have at least 10 years of experience inside a corporate environment as an executive (V.P. level or higher) responsible for the bottom line plus 10 years coaching at the top of the house. This alone underscores a longevity statistic suggestive of high quality career-long work, reliability and excellence. In addition to that, 100% of ACEC members are published authors of their own books; white papers and articles while 80% have successfully coached executives in Fortune 1,000 companies. In addition, all are certified in at least two internationally accepted assessment tools.
The group has attempted to contain the public awareness that it is the association of choice for accomplished coaches and continues to fill the ranks of the organization with practitioners of merit; however, the group is growing more and more powerful due to the level of quality and integrity they represent. As such, the ACEC continues to appreciate an influx of potential members, despite their invitation-only practice in selecting only the most qualified coaches.
The rigor associated with acceptance to the ACEC is not limited to obtaining a sponsor; the sponsor must be able to substantiate his/her nomination based on the candidate's specific accomplishments. The ACEC provides access to unique experiences, world-class resources, alliances for continued learning, and specialized networks in order to assist members with enhancing their business, giving back to the community, and rigorous credentialing.
Furthermore, the sponsor is only responsible for 10% of the vetting process. Each application is reviewed by a membership committee, which is 60% of the process, and relies upon references (20%) and community volunteerism (10%). The application is also measured against a complex formula involving academic background, experience level, client type, professional education, and business experience. Non-specific influencers include the applicant's or invitee's ability to work with teams, aspiration to see the executive coaching industry continue to flourish, interest in life-long learning, sense of community, and interest in representing the quality of the membership.
Fittingly, the need for heightened professional executive coaching standards and carefully vetted selectivity comes at a fortuitous time. It's a time when the latest Stanford Graduate School of Business study confirms that a majority of C-level executives are eager for professional and objective reviews of their work and their leadership style, both internally with staff, but also externally when dealing with clients. According to the survey, 80% of directors said that their CEOs were agreeable to the idea of professional coaching. Yet even with this encouraging news, two-thirds of CEOs said they do not employ professional third-party coaches.
Bowman added, "We welcome the ability to help CEOs in obtaining a clear understanding of the magnitude in which an executive coach can have in their continued success."
To find out more about becoming a member of the Association of Corporate Executive Coaches, or to find out more about the values of working with an executive coach, please click here.
For additional information, contact:
CB Bowman
(908) 509-1744 12:00pm to 6:00pm EST
press(at)acec-website(dot)org