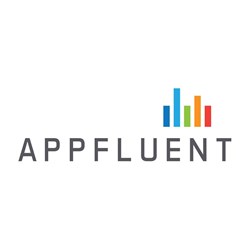 ...organizations need to quickly diagnose problems, boost performance & lower total database infrastructure costs.
Rockville, MD (PRWEB) December 03, 2013
Appfluent Technology, Inc., a provider of Big Data analytic solutions, today announced the latest release of the company's industry leading product. Featuring powerful new capabilities, Appfluent Visibility Version 5.5 takes data usage analytics to the next level, enabling organizations with the means to implement an effective data management strategy that will boost performance and contain rising IT costs.
Visibility Version 5.5 introduces insights for data located in IBM® PureData™ for Analytics, powered by Netezza technology. With the addition of IBM PureData, Appfluent now is the only solution that provides analytics on business activity and data usage across platforms including Teradata, Oracle Exadata, IBM DB2 and IBM Netezza. This release also delivers significant usability advancements and offers additional tools for data management professionals, including date range analysis, which examines the history of data usage within large tables in data warehouse systems.
"The big data challenges facing today's organizations are complex and rapidly changing," said Frank Gelbart, Chief Executive Officer of Appfluent. "Our solution provides the comprehensive, actionable details that organizations need to quickly diagnose problems, boost performance and lower total database infrastructure costs."
See the new version of Appfluent Visibility in action on Tuesday, December 10, 2013 2:00 p.m. EST in the webinar "Uncovering the Who, What, When & Where of Your Data".
About Appfluent
Appfluent provides IT organizations with unprecedented visibility into their Big Data systems to reduce costs. Appfluent helps companies put the right workload on the right system, across data warehouses, business intelligence, and Hadoop. Seeing every analytic and Extract, Transform and Load (ETL) that hits your Big Data, Appfluent can see where you are wasting expensive storage and compute. With Appfluent, enterprises can address exploding data growth with confidence, proactively manage performance of BI and data warehouse systems, and realize the tremendous economies of Hadoop.
For the latest news from Appfluent, follow us on Twitter: @appfluent
Press Contact:
Michelle Sullivan
Director of Marketing
+1.703.283.9272
msullivan(at)appfluent(dot)com