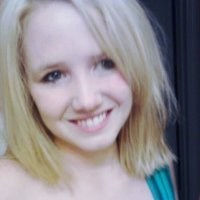 San Diego, CA (PRWEB) December 03, 2013
StratAcuity (http://www.stratacuity.com), a leading bio-pharmaceutical staffing and placement firm with offices in Boston and San Diego, is proud to announce Associate Director Klyn Elsbury has been selected as one of "San Diego's Finest" by the San Diego Chapter of the Cystic Fibrosis Foundation.
To be selected as one of "San Diego's Finest" nominated candidates must meet the following requirements: be recognized as a 'fast tracker' or 'rising star' within their profession, be between the ages of 25 and 40 and have the vision, commitment and means to inspire their peers to participate in Cystic Fibrosis Foundation fundraising activities. Klyn certainly meets all these requirements plus as a vivacious 26 year old with Cystic Fibrosis herself, she knows all too well the value of supporting the Cystic Fibrosis Foundation.
"Klyn is an outstanding choice for 'San Diego's Finest.' Her positive outlook, winning attitude and unquenchable thirst to learn is infectious. In fact, I think it's the adversity that she's faced head-on that has propelled her success in bio-pharmaceutical recruiting and in life. Klyn genuinely appreciates the scientific efforts happening all over San Diego. She knows that the next hire for one of our clients might be the catalyst for the next breakthrough," said Patrick Marshall, Chief Business Officer and Founder for StratAcuity. "As a 'CF-Dad' myself, I continue to be impressed by Klyn's dedication to her career, personal health and fitness while finding time to support the Cystic Fibrosis Foundation. We're grateful to have Klyn as a key member of the StratAcuity team and for many years of HOPE the Cystic Fibrosis Foundation has provided."
At the kick-off event, Klyn Elsbury said, "I am excited to be included in the 'San Diego's Finest' campaign. Supporting the Cystic Fibrosis Foundation is a natural extension of my life and that of my employer." Klyn later added, "Few people know better than a CF patient that money pays for science and science leads to cures and treatments! I can't wait to do my part to make the 'San Diego's Finest' campaign a success!"
To learn more about Klyn and support her in her quest to raise $8,000 by 'running her age,' 26.2, miles in 48 hours, visit https://finest.cff.org/klyn-elsburys-finest.
About Cystic Fibrosis: Cystic Fibrosis is an inherited chronic disease that affects the lungs and digestive system of about 30,000 children and adults in the United States (70,000 worldwide). A defective gene and its protein product cause the body to produce unusually thick, sticky mucus that clogs the lungs, leads to life-threatening lung infections, obstructs the pancreas and stops natural enzymes from helping the body break down and absorb food. In the 1950's few children with Cystic Fibrosis lived to attend elementary school. Today, advances in research and medical treatments have further enhanced life for children and adults with CF. Many people with the disease now expect to live into their 30's, 40's and beyond. http://www.cff.org
About StratAcuity: Caring. Hiring. Curing. In that order... StratAcuity is a leader in the recruitment and staffing of bio-pharmaceutical professionals in the core areas of Discovery, Development and Clinical. Founded in 2000 out of a profound and personal need to understand and battle Cystic Fibrosis, StratAcuity makes it a point to know and care about the cure or treatment important to our clients. StratAcuity understands that the right hire can be the catalyst to the next breakthrough.
Through a propriety recruitment process, StratAcuity provides contract/temporary, contingency and retained services to bio-pharmaceutical companies desiring to make a difference in patient outcomes. The talent pool in the bio-pharmaceutical industry runs deep. Navigating these waters takes keen insight into the scientific community, specific knowledge of the labs and methods used in them and a refined recruitment strategy that certifies candidates. It's no wonder that, to date, more than 90% of offers made to StratAcuity candidates are accepted.
At StratAcuity, we connect companies to candidates, candidates to careers and careers to scientific advancement. When you need the best to work for you, seek the best to work with you. Chemistry is everything.™ http://www.stratacuity.com