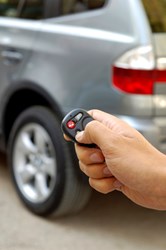 Lincoln, RI (PRWEB) December 02, 2013
Most mall-related crimes occur in the parking lot, which makes the holiday season an especially dangerous time for consumers toting their new purchases. So Amica Insurance is sharing tips to help keep you, your vehicle and your possessions safe during the holidays.
According to the Federal Bureau of Investigation, in 2011, 4.1 percent of all crimes occurred in parking lots or garages. Amica is sharing the following parking lot safety tips from Consumer Reports:

Park in populated, well-lit areas. It may take some time to find the perfect spot, but it will be worth it in the long run.
When exiting the car, close all windows and lock the vehicle. Make sure that all valuables inside the car – like the GPS – have been hidden properly.
Be alert. Always check your front, sides and rear when walking to and from your car.
Assume someone is watching you. Criminals look for shoppers who put purchases in their cars and return to shopping. Move your car between trips if possible.
Walk quickly to your car when finished with shopping, lock the doors immediately, and drive off without wasting time.
About Amica Insurance
Amica Mutual Insurance Co., the nation's oldest mutual insurer of automobiles, was founded in 1907. The company, based in Lincoln, RI, is a national writer of automobile, homeowners, marine and personal umbrella liability insurance. Life coverage is available through Amica Life Insurance Company, a wholly owned subsidiary. Amica employs more than 3,200 people in 40 offices across the country.
Contact: Vince Burks, Corporate Communications, 50 Amica Way, Lincoln, RI 02865-1155, 800-652-6422, ext. 24563
Twitter: Amica
Facebook: Amica Mutual Insurance Co.