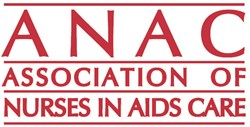 Akron, Ohio (PRWEB) December 05, 2013
The Association of Nurses in AIDS Care (ANAC) is pleased to announce the appointment of Carole Treston, RN, MPH as Chief Nursing Officer (CNO). Carole is a visionary nurse leader with significant clinical, senior management and health policy experience and expertise.
ANAC's search for its first CNO included a competitive process that garnered multiple applications which were evaluated by an objective review panel. Carole's high level of experience and competence in clinical, education, research and political issues affecting the field of HIV nursing emerged as an ideal fit for this important position.
Since January of this year, Carole has worked with ANAC as a Public Policy Consultant, representing ANAC and the unique perspective of nurses in HIV care in national coalitions and through frequent interactions with members of the Administration and Congress. Previously, Carole was the Executive Director of AIDS Alliance for Children Youth and Families, a national organization headquartered in Washington, DC providing policy, advocacy, training and capacity building assistance programs for Ryan White Part D providers and consumers.
Carole developed one of the first comprehensive, family-centered HIV/AIDS programs in the country, a demonstration project in Philadelphia in 1988 that led to the development of the Ryan White Title IV/Part D programs. During the 10 years that she directed that program, she also served as a Pediatric AIDS Clinical Trials Group (PACTG) Study Nurse and Study Coordinator, managing a multi-site pediatric and maternal clinical trials unit in Philadelphia. She received her MPH from Columbia University, with an emphasis on health policy and management. Carole served as Executive Director of the Children's Hope Foundation – an organization that partnered with 120 agencies to improve the quality of life for families with HIV/AIDS in the New York City area. From 2002-2006, she was the Director of Operations for the PACTG/IMPAACT Group, the multi-site, international clinical trials network, sponsored by NIAID at the NIH. During her tenure, significant expansion of international research sites occurred.
With Carole as CNO, ANAC looks forward to advancing ANAC's mission and working collaboratively with the HIV, Nursing and health care communities towards a shared goal of an AIDS free generation.
Carole can be contacted directly at carole@anacnet.org.