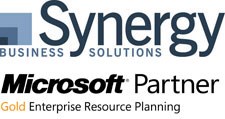 With the powerful capabilities of Dynamics SL, we are now capable of producing the proper accounting and reporting required by the Department of Energy as well as customers of our reactor design.
Portland, OR (PRWEB) December 05, 2013
Microsoft partner, Synergy Business Solutions, and NuScale Power announced today the completion of a major effort to implement and support Microsoft Dynamics SL in an upgrade of NuScale's project accounting and financial management system. A developer of safe, small modular, commercial, nuclear-power technology, NuScale chose Dynamics SL over several other ERP systems for its superior project-management and accounting capabilities and because it will help them fully-comply with government-contract cost accounting requirements.
"When we recognized our accounting software had to be expanded to accommodate our growth and the needs of our clients, we began seeking an integrated system to meet those conditions," said Julie Adelman, Controller at NuScale. "The entire project, evaluation, selection, and implementation process took over 18 months. A great amount of time and resources was invested in benchmarking the best accounting and financial-systems practices to ensure that we would not only select the best software for our needs, but the best implementation and support partner as well."
"Dynamics SL fits NuScale's needs to a tee," said Jered Cady, Executive Vice President of Synergy Business Solutions. "The automation of financials synchronizes their accounting department and SL's project accounting modules simplify cost tracking functions. With these improvements NuScale's accounting capabilities are better aligned with audit requirements for federal contracting, as well as major project cost accounting methods.
"With the powerful capabilities of Microsoft Dynamics SL, we are now capable of producing the proper accounting and reporting required by the Department of Energy as well as customers of our reactor design," Adelman added.
NuScale's accounting-system evaluation, selection, and implementation project was led by Syte Consulting Group, Inc., an Oregon-based business and technology consulting firm. "We quickly saw how Microsoft Dynamics SL coupled with Synergy's project accounting expertise was a great match to meet NuScale's needs," said Erin Koss, Principal of Syte. "With our broad business and systems background and dedication to communication and collaboration, we were the ideal partner for both NuScale and Synergy."
"In collaboration with Syte, Synergy took the time to understand our business and configure the system accordingly," Adelman said. "Since our initial 'go-live,' in January of 2013 and subsequent additions of modules throughout the rest of the year, Synergy support has always been here to guide us during implementation, whether remotely or on-site."
NuScale also contracted with Redstone Government Consulting, an industry-leading government compliance and accounting consulting firm, to evaluate NuScale's Dynamics SL configuration for compliance with the U.S. Government's pre-award accounting system criteria. Their review noted the system was implemented in a manner to meet those criteria, which is necessary for an award of a U.S. Government contract. Dynamics SL's ease of configuration and impressive flexibility will allow NuScale to simultaneously meet the requirements of both their private commercial customers and the complex regulatory requirements of their U.S. Government customers.
With a successful implementation of Microsoft's flagship ERP solution for project-based companies and government contractors, as well as Synergy's ongoing support, NuScale Power has developed the proper financial and accounting systems necessary for the major projects ahead. With the help of its partners Synergy, Syte, and Redstone, NuScale is poised for growth.
About Synergy Business Solutions
A Microsoft Gold Enterprise Partner with operations primarily on the U.S. West Coast, Synergy Business Solutions provides comprehensive software solutions to companies doing project-based work. Through implementing Microsoft Dynamics SL, either in the cloud or on-premise, Synergy helps organizations that have outgrown their systems and procedures to operate more efficiently while effectively managing projects, resources, time, financials, and growth. For more information, visit http://www.synergybusiness.com or call 800-481-8590.
About NuScale Power
NuScale Power, LLC is developing an inherently safe, modular, scalable, commercial, nuclear-power technology. Fluor Corporation, a global engineering, procurement and construction company with a 60-year history in commercial nuclear power, is the majority investor in NuScale. A nuclear power plant using NuScale's technology is comprised of individual NuScale Power Modules; each producing 45 megawatts of electricity with its own integrated containment and reactor vessel, and its own turbine-generator set. One installation can include as many as 12 NuScale Power Modules to produce as much as 540 megawatts. The reactors are cooled by natural circulation and can be shut down safely without pumps or other mechanical systems. For more information, visit: http://www.nuscalepower.com.
About Syte Consulting Group
Eugene, Oregon-based Syte Consulting Group helps clients choose and implement the right technology to meet the needs of their business. Their solutions are designed to help companies simplify processes, boost efficiency, increase profitability and establish a solid foundation for long-term success. To learn more, visit http://www.sytecg.com.
About Redstone Government Consulting
Redstone Government Consulting supports government contractors of all sizes, helping them maximize their growth opportunities while remaining compliant with government regulations and mitigating regulatory risks. Redstone GCI supports clients in many different industries including; manufacturing, software production, engineering and technical support, medical equipment and supplies, industrial construction, and Medicare and Medicaid services. For more information, visit http://www.redstonegci.com.