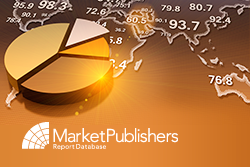 London, UK (PRWEB) December 04, 2013
Market Publishers Ltd is pleased to announce a special limited time offer (http://marketpublishers.com/offer/report-offers-from-current-partnering-for-2013.html) on selected market research studies prepared by Current Partnering.
2013 is almost over, meaning end-of-year discounts start! Do not squander the opportunity!

Buy 1 report and receive the 2nd one (of equal or lesser value and bought within 6 months after the purchase of the 1st report) at half price!
Buy any technology report (USD 1,995-worth and over), deal type report (USD 2,995-worth and over) or yearbook (USD 1,495-worth) and get 15% OFF!
Purchase 2 company reports and get the 3rd company report For Free!
Purchase any of therapy reports and get 20% OFF!
List of Current Partnering Research Studies on Offer Includes but is NOT Limited to:
Obstetrics Partnering Terms and Agreements. The report offers a comprehensive snapshot of the obstetrics partnering deals and agreements as well as provides a clear understanding of how and why leading healthcare companies enter these partnering deals. The study is equipped with over 500 links to on-line copies of current obstetrics deals and contacts; discloses fitting replies to a slew of questions regarding a prospective partner's flexibility on a wide spectrum of significant issues, many of which will have a considerable influence on each party's ability to derive value from the deal. The report covers numerous deals, carefully disclosing their details…
Partnering and M&A Yearbook 2012. The study grants access to an insightful overview of the major partnering and mergers & acquisitions deals and agreements entered into by the top global healthcare companies. It reviews the main dealmaking trends between 2007and 2011, contains comprehensive profiles of more than 3,500 partnering and 600 M&A deals of the leading players active in the world biopharma space. The report describes and explains the key deal terms, conditions and structure, uncovers raking of the leading partnering and M&A deals by value in 2011 and unveils due diligence…
Partnering Deals and Alliances with Big Pharma. The research study provides all-round unbiased insights into the dealmaking activity and interests of the global top 50 big pharma companies. It presents detailed partnering activity profiles for the covered market players, contains an insightful review of the companies' historical business performance (2077-2012), lists the companies' dealmaking activities by type, industry sector, phase of development, technology type and therapeutic area, uncovers contact documents for over 3,000 partnering deals as recorded at Current Agreement, and also describes the key terms and conditions of previously agreed deals. The report is an essential source of valuable information, required to understand gig pharma partnering…
Gastric Cancer Partnering 2007-2013. The report provides a comprehensive snapshot of the deals entered into by the leading participants in the gastric cancer market between 2007 and 2012. It covers gastric cancer market trends in detail as well as offers in-depth analysis of the deals' structure. The deals available deals in the study are listed by headline value, upfront payment value, royalty rate value, company A-Z, industry sector, stage of development at signing, deal component type and technology type. Moreover, the report presents everything a prospective dealmaker needs to know about partnering activity in the research, development and commercialization of various gastric cancer products and technologies…
The offer is valid from 1st December to 31st December 2013 only!
For full list of Current Partnering market research reports on offer, please click here.