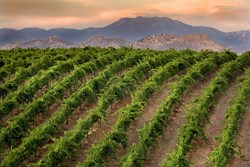 Temecula Valley Southern California has many new, exciting, 2014 experiences to share!
Temecula, CA (PRWEB) December 06, 2013
"From Old Town Temecula's new Front Street Plaza, new restaurants, and Temecula Valley wineries' new construction, to Temecula Creek Inn's new event venue, Pechanga Resort & Casino's multi-million dollar renovation, and more, Temecula Valley Southern California has many new, exciting, 2014 experiences to share," announced Kimberly Adams, Temecula Valley Convention & Visitors Bureau president and CEO. Welcoming 2 million visitors each year, and featuring Downtown Old Town Temecula, Temecula Valley Wine Country, Pechanga Resort & Casino, and the Temecula Wine Country Golf Trail, the casual, picturesque Temecula Valley is located 60-minutes from San Diego, Orange County, and Palm Springs; 90-minutes from Los Angeles and Hollywood.
Downtown Old Town Temecula

1-Art Gallery at Temecula Civic Center is now located within the California mission-revival style building, and exhibits local artists' works on a rotating basis.
2-Fifth Street Culinary Corridor includes neighborhood establishments (Parea, Robin's Nest, Old Town Spice & Tea, Palumbo's, Gambling Cowboy, Nitza's, and Mad Madeline's) promoting their Old Town proximity and uniqueness.
3-Front Street Plaza and Luke's Restaurant will soon be part of the vibrant, walk-able, arts-entertainment-retail-and-dining district. The new, four-story, building will incorporate restaurants, retail, office suites, and living quarters.
4-Lorimar Loft Wine Tasting Room will offer appetizers, snacks, and epicurean-pantry samples companion to wine flights.
5-The Main Street Bridge will open in 2014, new and much enhanced, including wide sidewalks with creek-side viewpoints for pedestrians.
6-Third Street Smokehouse is Sweet Lumpy's new moniker as it becomes more contemporary with its meat-eaters menu.
Uptown Temecula

7-Hampton Inn & Suites Temecula will complete restoration of all 98 hotel-rooms by March 2014.
Temecula Valley Wine Country: Adventure and Activity Companies

8-A Grape Escape Hot Air Balloon Adventures has a new stay-and-fly package with Temecula Creek Inn.
9-California Dreamin' balloon flights now offer each couple a bottle of premium, handcrafted Vindemia wine.
10-Grapeline Wine Tours will offer private limousine and luxury SUV tours including exclusives like barrel tastings.
11-Temecula Carriage Company's Clip Clop Café offers wine-country tours with delectable eats onboard the horse-drawn trolley.
Temecula Valley Wine Country: De Portola Wine Trail

12-Leoness Cellars has added a new half-day Wine 101 Tour and tasting experience; and will be expanding the kitchen of The Restaurant, known for its cuisine and al fresco dining.
13-Oak Mountain Winery will begin construction in January 2014 on a subterranean cave to include a private tasting room, banquet room, and barrel storage.
14-Robert Renzoni Vineyards will celebrate the grand opening of a new tasting room in spring 2014; the building will include subterranean wine cellar, 3-story bell tower, and Italian trattoria.
Temecula Valley Wine Country: Wineries and Restaurants

15-Baily Winery has a new Baily Estate tasting room featuring older Baily red wines.
16-Callaway Vineyard & Winery will release a new proprietary wine-blend, the 2010 Winemaker's Reserve Profonde.
17-Falkner Winery's Pinnacle restaurant, known for its Mediterranean-style cuisine, is introducing an expanded, exclusively, gluten-free menu.
18-Lorimar Vineyards & Winery will debut a new event venue located in the middle of the vineyards and accommodating of up to 400 people; and will add Wine Blending Seminars to its event calendar.
19-Ponte Family Estate Winery has a new vineyard-tour by advance-reservation, in the Ponte 12-passenger electric bus; wine tasting is included.
20-Wilson Creek Winery is launching new Wine Academy Classes; while popular Creekside Grille restaurant is becoming a certified as a GREAT (Gluten-Free Resource Education Awareness Training) Kitchen.
Temecula Parkway

21-Temecula Downs Event Center promotes Galway Downs for receptions, car shows, and fun runs like the Temecula Mud Run, April 12.
Temecula Valley Canyon and Valley Resorts

22-Temecula Creek Inn offers the new, Stone Meadows special-event space; has completed a $2.5 million transformation, and features the new, dining destination, Farm House Kitchen.
23-Pechanga Resort & Casino is completing a multi-million dollar renovation of its hotel lobby and three restaurants, as well as addition of the new Umi Sushi & Oyster Bar, and a new coffee and wine bar.
*Information is believed accurate but may be subject to change.
About the Temecula Valley and the Temecula Valley Convention & Visitors Bureau
With natural gifts of climate and geography, bolstered by Pu'eska Mountain, the Rainbow Gap, and the Santa Margarita Gap, Temecula Valley is widely recognized for its scenic vineyards, quality wines, and gracious and friendly wineries as Temecula Valley Southern California Wine Country. The popular boutique destination is home to the 2013 California State Winery of the Year, South Coast Winery.
The Temecula Valley Convention & Visitors Bureau, the region's official tourism marketing organization and resource for visitors, is online including a complete daily Events Calendar at VisitTemecula.org; "Temecula Valley Southern California Wine Country" on Facebook; and @Visit_Temecula on Twitter. The Temecula Valley Visitors Center in Downtown Old Town Temecula (Third Street and Mercedes adjacent the free Old Town Temecula Parking Garage) is open 7 days.
Media Contacts:
Kimberly Adams, President and CEO
Temecula Valley Convention & Visitors Bureau
951/491-6085; Kimberly(at)TemeculaCVB(dot)com
Multimedia: Videos, Photos, Graphics
Annette Brown, Marketing PR Manager
Temecula Valley Convention & Visitors Bureau
951/491-6085; Annette(at)TemeculaCVB(dot)com