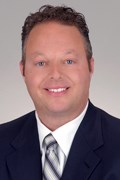 Managing and maintaining a company's license position, especially in larger organizations, is a daunting task.
Southlake, Texas (PRWEB) December 05, 2013
The copyright infringement lawsuit against the Government filed in 2012 by Apptricity, an Irving, Texas-based provider of Mobile Enterprise software solutions has been settled for $50 Million according to the plaintiff's November 25 press release.
The complaint filed in U.S. Court of Federal Claims (Case 1:12-cv-00080-TCW) on Feb. 3, 2012 claimed that the U.S. Army had improperly installed Apptricity's software on 98 servers and 9063 devices for which it did not have licenses. According to the company, Apptricity software was used to manage logistics related to troop and supply movements in theatre operations around the world. The complaint states that the U.S. Army originally purchased Apptricity's software in 2004 for a maximum of 5 servers, 150 stand-alone devices, and for the use of this software by 1,500 named users. The relief requested was for a judgment awarding $224 million in damages.
'"This case highlights the importance of carefully managing software licenses through routine audits." said Robert J. Scott, of Scott & Scott, LLP in Southlake, TX. Scott who defends companies accused of software piracy, said "this is a wake-up call to all organizations to prioritize management of their software and deal proactively with compliance issues."
"Regardless of whether overdeployment is intentional or innocent, a company is still legally responsible" said Scott.
When asked what advice he has for companies concerned about software compliance risk, Scott suggested:
*Companies should institute and maintain best practice policies for software asset management which can mitigate the risk of litigation related to unlicensed software on their network, including the following:
*Schedule a minimum of an annual internal software audit (preferably quarterly). Reconcile purchase history with audit results.
*Protect the organization by restricting staff from uploading software and limit administrator access and use privileges to one (or a few) individuals.
*Ensure that IT understands user limits and license contract terms.
While software asset management is challenging and expensive, the savings can be significant.
For additional information:
http://www.scottandscottllp.com/main/software_audits_surviving_settlement.aspx
http://www.scottandscottllp.com/main/releases_of_liability.aspx
About Scott & Scott, LLP (http://www.scottandscottllp.com, http://www.bsadefense.com) is a leading intellectual property and technology law firm representing businesses in matters involving software licensing. Scott & Scott, LLP's legal and technology professionals provide software audit defense and software compliance solutions, all protected by attorney-client and work-product privileges.
Robert J. Scott, a recognized expert on software compliance and defense, is available for interviews.
-30-