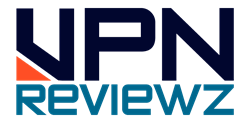 We get a better response from visitors if we have all the various deals bundled together in one place...for easier comparison.
Oklahoma City, Oklahoma (PRWEB) December 06, 2013
In a post titled "The Many Holiday Season Deals From Our Best VPN Providers" VPNReviewz Senior Editor and CEO, Michael Maxstead said that the website would be running a "special post for all the VPN providers' holiday deals" that the staff encounters or are alerted to.
The VPNReviewz.com post is intended to be a simple summary of the Holiday Specials that the providers will be announcing, but will not replace the highlighting posts for the very best of the deals. The post recommends bookmarking the post and returning often to find out if a specific provider has made an announcement of an offering.
It says, " not all of the providers that are planning to make special offers have announced them yet, so we will be updating, and adding to," the post as they are allowed to release the details of the deals.
In an interview, the CEO said, "In the past we have found that we get a better response from visitors if we have all the various deals bundled together in one place...for easier comparison. Then if the reader wants more information on the special deal he, or she, can click on a link that will take them to the full details on the deals or full review of the service." The VPNReviewz summaries he says will have prices, dates, and some simple facts about the specials. "But, not all of the deals will have a special highlight pages," he says, "only the very best of the deals."
"So far there are only a few deals have been listed on the page," Maxstead says. But claims that, "a lot of our providers wait until the last minute to make an announcement, but as we get the announcements we will be updating the post, and if the deal is good enough, creating a post on the exact details of it."