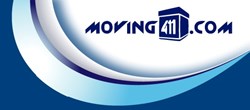 Moving411.com promises to ease customers work by providing lots of truck renting related information online.
(PRWEB) December 06, 2013
Moving411.com reveals the launch of their new truck rental service category which will facilitate moving in a cost friendly manner. Moving411.com has come up with the idea of helping customers by offering quotes from multiple truck renting companies. Basically, this means that customers will now have the advantage of winning a competitive bid from one of the best players of the country. When describing the newly launched service introduced by the organization, one of the company spokespersons said that the company will ensure customers get service only from the reliable service providers with the maximum service guarantee.
Moving411.com has taken this initiative to help customers be free from any kind of obligations. Customers now will not have to worry about paying any charges to get quotes from the movers. The new quote request system developed by the experts of the organization will let customers receive multiple quotes from the best truck rental companies. Furthermore, customers will be have the time to choose the service provider that matches their service requirements. Now customers will not make any decision under any pressure or in a hurry. Moving411.com has made the process simpler with lots of valuable information which is readily available on its site.
A customer with the need of truck rental service can approach the professionals of http://www.Moving411.com and ask for no cost and no obligation quotes. The truck renting service segment of this company is very popular among its client base because the company offers a vast range of selections to its loyal customers. The company has a huge fleet of trucks with various loading capacities. Customers will be given the choice of trucks depending on the information provided to the service personnel. Customers will have the freedom to choose the truck based on their need. They will also be provided with full truck specifications that can be compared before selecting the one.
Moving411.com promises to ease customers work by providing lots of truck renting related information online. Most customers don't get enough information and therefore make mistakes when choosing a service provider. The company has tried to make sure customers get the right information at the right time and then can make a decision based on their needs. The new truck renting service inaugurated by the company seems quite promising as this company already has a good reputation in the market and has always made customers happy with its cutting edge service and quality.