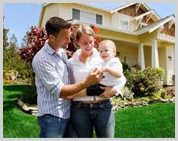 Christchurch, New Zealand (PRWEB UK) 8 December 2013
Advanced Mortgage Solutions, a leading provider of home loans and mortgage solutions in Christchurch, seals the deal with Online Asset Partners who provide online marketing solutions. Online Asset Partners serve as the implementation partner for Advanced Mortgage Solutions to boost its online presence.
Online Asset Partners, online marketing experts, are working with Advanced Mortgage Solutions, the best home loans and mortgage company in Christchurch, to work at their highest marketing level, by delivering quality results to suit the needs of the business. The agreement between the two companies will make Online Asset Partners the consultant and implementing partner of marketing strategies, in order to choose the right tools and strategies that will suit Advanced Mortgage Solutions.
Online Asset Partners uses its detailed understanding of home loans, mortgage and the finance market in order to come up with internet strategies that will enhance the popularity of the company in the target market. They provide online marketing strategies that are proven to work for the requirements of the company, to achieve the company's target return on investment.
Tools and strategies that Online Asset Partners excel in are: Search Engine Optimization (SEO), Adwords, Social Media Marketing (SMM), Email Marketing, and Website Improvement on content and design, Google Analytics and Google Adwords Management.
With the use of accessible marketing tools offered by Online Asset Partners, Advanced Mortgage Solutions has become popular within surrounding communities in New Zealand, particularly in Christchurch. Advanced Mortgage Solutions are committed to offering the best home loans and mortgage solutions there are. The company will continue to provide professional and friendly service time and time again.
Browse this website, http://www.advancedmortgagesolutions.co.nz/ to get home loan solutions tailored to your personal needs or pick up the phone to make an appointment and to find answers to your queries.