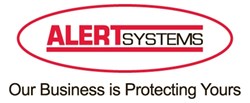 "It will provide for the police a vehicle to get information which they didn't have. We are over the moon that the funding is being made available – it is a success story. It will help with lowering crime and anti-social behaviour in the area."
(PRWEB UK) 6 December 2013
Swindon Advertiser has reported on November 28 in the article 'New Cash will Fund CCTV Cameras to Fight Town Centre Crime in Swindon' that funding will go towards CCTV cameras that will be installed throughout the town, as well as implementing a central network which combines the town's old and new CCTV systems in one centre. A partnership between Swindon council, the PPC, and InSwindon and Wiltshire Police will see each offering £10,000 per year for the next three years, with the council providing an additional £100,000. The new system, which is to be monitored by police, is anticipated to be implemented by Christmas and will be in use by the New Year.
The funding comes after members of Swindon Pubwatch, local businesses, and councillors launched a campaign appealing to Crime Commissioner Angus Macpherson and Swindon and Wiltshire Police to receive a grant for the CCTV initiative.
Councillor Bob Wright, who sits on the Safer and Stronger Communities Overview and Scrutiny Committee and represents the Central Ward, spoke of the CCTV and told This Is Wiltshire that:
"It will provide for the police a vehicle to get information which they didn't have. We are over the moon that the funding is being made available – it is a success story. It will help with lowering crime and anti-social behaviour in the area."
As experts in commercial security systems, AlertSystems closely follow industry news and were interested in the implementation of a new CCTV system in Swindon. A representative for the company shared their thoughts:
"It is welcome news that a new CCTV security system will be implemented in Swindon. The presence of a CCTV security system can have a positive impact on crime rates in the area, acting as an effective crime preventative as well as offering vital evidence to police with their investigations. Alongside offering protection to those in the vicinity, footage recorded by the system can help police bring their investigations to successful conclusions and bring those responsible for crimes to justice.
"Installing modern, high quality CCTV security systems is imperative in offering protection to an area. In the case of an incident, high quality CCTV security systems can provide vital evidence to police which can help bring their investigations to successful conclusions."
AlertSystems manage and maintain over 5000 security installations throughout the UK and are specialists in providing business security solutions. Offering professional service and a complete range of security services such as monitored alarm systems, Automatic Number Plate Recognition and Avigilon CCTV security systems. AlertSystems offers effective and reliable solutions to security problems.