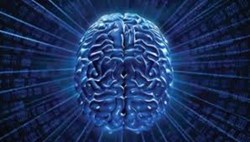 This means that rather than waiting weeks for test results to be returned, a diagnosis can be made in as little as an hour.
Bolton, UK (PRWEB UK) 11 December 2013
As reported by the BBC, researchers at the University of Central Lancashire (UCLan) believe they have found a way to cut the time it takes to diagnose brain tumours (1). With a blood test negating the need for intrusive surgery, it is believed that such measures will lower the prevalence of surgical errors.
Current practice demands that tissue samples are acquired via intrusive surgery, however, scientists now believe that they have developed a way to detect a tumour by analysing the patients' blood (1). According to the BBC, this means that rather than waiting weeks for test results to be returned, a diagnosis can be made in as little as an hour.
According to Cancer Research UK, in 2010, over 9,000 people were diagnosed with a brain tumour, in the UK (1). With such numbers in mind, it is clear that an early brain cancer diagnosis test would have the potential to benefit many.
Dr Matt Baker, described their aims in the following statement (1)–
"Statistics have shown us that more children and adults under 40 die of a brain tumour than from any other cancer and despite this brain tumours receive less than 1% of the national spend on cancer research.
"We are committed to providing reliable diagnostic tests to enable earlier detection of cancer."
It is hoped, that in future, the blood test could be carried out for patients, as part of a regular health screening (1).
Considering the new test, Asons Executive, Suzanne Yates –
"This technique represents a progression in brain cancer diagnosis, and treatment. It will be interesting to see whether or not these tests become routine."
"If brain cancer is detected via a blood test, then surgery is no longer required for diagnosis, helping to lower the risk of associated complications. This test could help to lower incidents of cancer misdiagnosis, a blood test can help to avert scenarios where a prognosis is poor because treatment has been delayed."
"At Asons Solicitors, we see claims for surgery compensation, where complications have hindered recovery. Using this test to lower the need for invasive treatments would certainly represent a significant advancement."
In the event that someone has been subject to cancer misdiagnosis or a surgical error, they must seek legal advice as quickly as possible. Taking action can prevent the same situation from reoccurring, helping others to avoid injury in future.
Those who have suffered from cancer misdiagnosis may be able to make a clinical negligence claim for cancer misdiagnosis compensation. Asons Solicitors deal with NHS compensation claims on a regular basis, they can be contacted on: 0844 850 1062 or via their medical claim form at asons.co.uk.
-Source-
(1) BBC News 'Early brain cancer diagnosis hopes pinned on blood test' (29/11/2013), bbc.co.uk/news/uk-england-lancashire-25144877
About Asons Solicitors:
Asons Solicitors is a Bolton-based law practice that specialises in personal injury and industrial disease claims. Founded by brothers Imran Akram and Kamran Akram, Asons Solicitors has developed to become a young and dynamic law firm that delivers practical solutions to clients in times of difficulty. Their continued focus on their staff has seen them awarded with the Investors in People "Gold Award"; which is reflected in the professional and personable approach they take in working with clients. They strive to grow and to develop, and their supportiveness and attention to detail ensures that their clients use them time and again.
For further information, contact:
Email: info(at)asons(dot)co(dot)uk
Website: http://www.asons.co.uk