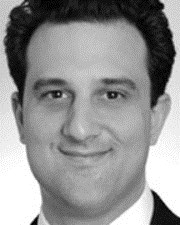 For conservative long term investors, the safest place to invest in New York has historically been the Multi-Family marketplace. It is the only New York asset class where supply actually contracts - when the market is frothy and condo conversions occur.
New York, NY (PRWEB) December 10, 2013
The Ivy Family Office Network hosted its December 2014 Single Family Office Real Estate Luncheon on December 5th with a discussion on "The 2014 New York Real Estate Market" led by Will Silverman of Studley.
According to Mr. Silverman, "For conservative long term investors, the safest and most appropriate place to invest in New York has historically been the Multi-Family marketplace. It is the only New York asset class where supply actually contracts - when the market is frothy and condo conversions occur. A more aggressive approach is in retail locations that have become legitimized by national chains. Those rents tend to move more dramatically than in any other asset class. Identifying the next locations that will come into favor is a massive opportunity."
Moreover, "The big question for 2014 is whether the super high end condo market have enough depth for the increasing number of projects targeting this audience? People often wonder if we're building 1500 units for the same 150 buyers. There might be some truth to that, especially as some secondary locations attempt to attract prices only seen to date at premier projects."
***
Mr. Silverman is Senior Managing Director of the Capital Transactions Group of Studley in New York.
During his tenure, Mr. Silverman has closed approximately $4.0 billion of sale transactions comprising more than 10 million square feet. Notable transactions include twice selling an office building at 100-104 Fifth Avenue, three times selling a retail condo at 465 Broadway and the sale of multiple development parcels, including 432 Park Avenue and 400 Park Avenue South. Prior to joining Studley, Mr. Silverman worked for Insignia/ESG and J.P. Morgan Securities. Mr. Silverman was the youngest Managing Director in Studley's history.
About Studley
Studley is the leading global commercial real estate services firm specializing in tenant representation. Founded in 1954, Studley pioneered the conflict–free business model, allowing us to focus solely on the needs of the tenants. Our professionals work tirelessly to provide clients innovative, strategic real estate solutions that benefit business goals. As a privately-held, employee-owned company firm, Studley professionals are encouraged to approach each client with an entrepreneurial commitment to realize opportunities which optimize real estate assets. Studley's multi-disciplined specialists work collaboratively to deliver strategic consulting and brokerage services to clients around the world. For more information, please contact the local office:
***
The Ivy Family Office Network Forum, IvyFON, provides an ongoing dialogue for family offices in more than 15 cities across the Americas to support high-value education and information on trends for family office investing, structure and operational excellence. Attendees gain practical strategies and solutions to achieve both short and long-term objectives. The program features off-the-record, peer-to-peer discussions in a non-commercial setting, in-depth and highly interactive sessions.
IvyFON, is a leading peer to peer global family office network with several hundred family offices attending events around The Americas every year. Some of the more than 1,500 past speakers include most of the top 10 largest asset allocating consultancies, pre-eminent alternative investment funds, leading institutional investors, best-in-class asset management professionals, family office subject matter experts and world-class family offices.
Forum sessions are multi-format and cross-disciplinary covering a range of family office centric topics.
IvyFON originates from one of the United States' oldest and largest alternative investment networks, the IvyPlus network. IvyPlus originated as a peer to peer private equity, real estate and hedge fund network consisting of Ivy League and comparable school alumni as well as meritorious participants in the program. The group includes New York City and Los Angeles deal networks across multiple disciplines including private equity, health care and real estate. More than 14,000 investment, family office and institutional investment professionals have attended forums globally.
For more information on Studley contact Will Silverman at WSilverman(at)studley(dot)com or at 212.326.1048. For more information on the Ivy Family Office Network, contact us at 646-290-8114 or at ivyfon.com/contact.html.