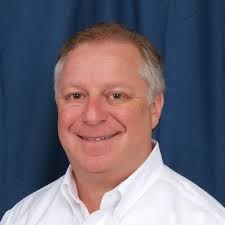 Everybody deserves a wonderful smile, and they should get that confidence that comes with a great smile.
Garden City, MI (PRWEB) December 10, 2013
Dr. Daniel T. Morof of Cherry Hill Dental Center is now offering an effective alternative for denture wearers to finally achieve a healthy, permanent smile. By providing dental implants in Garden City, MI, Dr. Morof is helping local patients who rely on dentures as a result of tooth loss, injury, or decay to get a functional, strong, and confident smile.
"Everybody deserves a wonderful smile, and they should get that confidence that comes with a great smile," said Dr. Daniel Morof, dental implants dentist in Garden City, MI. "Replacing dentures with our state-of-the-art dental implants is making a drastic change in our patient's lives, allowing them to look and feel better than they ever thought possible.
Estimates show that nearly 20 million Americans rely on dentures or partial dentures for everyday living. Unfortunately, many denture wearers struggle with misfit, broken, or loose dentures that not only detract from the foods they can eat, but also take a toll on their self-confidence. The insufficient bonding pastes and creams associated with dentures often inhibit proper chewing habits and a well-balanced diet, which can have a harmful effect on the patient's overall health.
Dental implants are the new, permanent solution to missing teeth. Whether the patient is missing entire top and bottom arches of teeth, or even just a singular tooth, dental implants are the best alternative to restorative dentistry that looks, feels, and performs just like a natural tooth.
To complete the procedure, Dr. Morof surgically implants small titanium studs into the jawbone of the patient which mimic the function of the natural tooth root. After the titanium stud has had time to heal and fuse to the bone over the period of 3-6 months, Dr. Morof then attaches porcelain crowns to the studs that have been custom designed by him and the patient to be the size, shape, and color they desire.
In many instances, dental implants are stronger than natural teeth. Patients are not limited by certain restricted foods, unlike when dentures. Best of all, the porcelain dental crowns of the implants are not susceptible to cavities and can be cleaned just like natural teeth.
While Dr. Morof is one of the top providers of cosmetic dental implants in Garden City, MI, he and his staff also provide a variety of other services including braces, Invisalign, teeth whitening, porcelain veneers, CEREC crowns, and much more. At Cherry Hill Dental Center, Dr. Daniel Morof works alongside Dr. Jerry Morof and Dr. Val Nakash, the newest member of the professional team.
Dr. Daniel T. Morof has been practicing dentistry for nearly 25 years. He received his dental degree from University of Detroit School of Dentistry after completing his undergraduate education at Hillside College. After completing dental school, he went on to receive additional training at Boston College School of Dentistry in endodontics. He is a member of the Michigan Dental Association, ADA, Academy of General Dentistry, and has received a fellowship from the International Congress of Oral Implantology.
To learn more about how dental implants can be a great alternative to dentures, or to find more information about Garden City, MI implant dentist Dr. Daniel T. Morof, please visit http://www.getthesmile.com and http://www.youtube.com/watch?v=yDdnzHU6hn4.