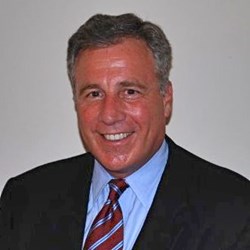 Ignoring the cloud in 2014 is the enterprise IT equivalent of continuing to use a VCR because you don't want to upgrade your movie collection to DVD.
Dallas, TX (PRWEB) December 10, 2013
David Boone, CEO of Paranet, a provider of IT managed services recommends five actions that small and midsize businesses should resolve to take in 2014 for better IT health.
1. Stop trying to DIY: If you are like me, you probably try to fix a lot of things yourself rather than hire a professional. While on the surface this seems to be a cost effective solution, more often than not DYI (do-it-yourself) ends up costing more money and taking more time than any of us realize. Sometimes, DIY is hiring a person you know that has some experience. Their rate may be cheaper but the hours it takes to get the job done and the lack of real expertise costs additional time and money. In IT as in life, accountability and support are the biggest keys to success. Partnering with an IT consultant or managed services provider is like hiring a personal trainer and nutritionist for your health. Your chances of transformative improvements are much higher when you have professional support and candid counsel.
2. Align IT with business strategies: For much of the past 60 years, IT has been viewed – and sometimes functioned – as a backroom service and not as a fundamental part of the business. The situation is changing slowly, but at many companies IT still is seen as a service department populated by geeks who speak an odd language. Now that the concept of digital transformation is taking hold, it's time IT finally became a fully integrated business function that can help grow revenue. Technology must be part of a strategy that not only facilitates efficiency and growth but also fosters it. Is IT working for you or are you working for IT?
3. Get serious about security: According to Charles Renert, Websense's vice president of security research, "In 2014, cyber attacks will be even more complex and diverse." He adds, "We predict the volume of targeted attacks and data destruction incidents will increase." Small and midsize businesses are the new favorite target for hackers. Any company that has been skating by on luck and basic virus protection will need to step up its game in 2014 to avoid data theft and the new hacker tactic of holding data for ransom.
4. Leverage Big Data: Too many SMB managers think gathering and leveraging data for business advantage will be difficult and complex, and therefore they shy away. But making smart, informed decisions is more important than ever, and that's only possible when the information you need is available in real time and is accurate and comprehensive. Big Data also means insights into your customers and prospects and the ability to communicate with them based on their preferences and characteristics. Big Data and the applications that help SMBs gather and interpret that data is the key. Find experts who can help you seize that advantage.
5. Develop a cloud strategy: Businesses now have a choice between cloud and on-premise for most applications. Transitioning at least some IT to the cloud will reduce costs and increase flexibility for most SMBs. But the right model is not a one-size-fits all answer, and it must be integrated into the business. Companies need to clearly understand their business requirements and options available to choose the right solution. However, ignoring the cloud in 2014 is the enterprise IT equivalent of continuing to use a VCR because you don't want to upgrade your movie collection to DVD.
About Paranet
Paranet is an international IT outsourcing and solutions provider that offers managed services, IT staffing and CRM solutions to companies of all sizes. Paranet delivers a superior level of service that powers its customers' growth and success, while consistently earning their trust. Based in Dallas, Paranet has helped companies align their technology needs with their business goals for more than two decades. The company serves clients in 14 countries.