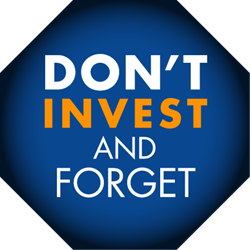 San Jose, Ca (PRWEB) December 10, 2013
Pat Vitucci, a Bay Area Independent Financial Advisor, will be hosting a "Affordable Care Act" theme seminar dinner meeting in San Jose. The event will be held on Wednesday, December 11 at 6pm at the Doubletree by Hilton.
The event is without cost or obligation and is open to the public.
Guest speaker David Chase will de-mystify the healthcare reform by explaining many of its components and how they may impact individuals and families.
David Chase is the California Director for Small Business Majority, currently specializing on the impact of the New Healthcare Act on the business community and individuals and has held more than 200 educational events since 2010.
"We hold a number of events during the year at various locations throughout the Bay Area," said Vitucci. "This is a very important and complex subject matter that will affect many Americans. We are happy to try to clarify the impact of this new Act."
"We also hold several financial workshops throughout the Bay Area that are also free and open to the public. To find out about any of our locations and dates for any of our events, visit our web site at http://www.dontinvestandforget.com. "
Pat Vitucci also hosts "YOUR FINANCIAL LIFE", on Saturdays, 8a-9a on Talk 910. This radio program is heard throughout the Bay Area.
Check other helpful financial articles:
What Is A Financial Advisor?
Ten Considerations In Financial Planning For Retirement
Investment Vehicles
Retirement Planning
Estate Planning
Saving For College
Tax Strategies
Insurance Planning
About Pat Vitucci
Independent financial advisor Pat Vitucci has provided financial advice for several radio and television stations in the San Francisco Bay Area for over 15 years. He also conducts seminars with other well known media personalities such as Len Tillem, Michael Finney, Bill Wattenburg, Gil Gross and others. Pat has also lectured at many organizations, both civic and fraternal, and at numerous corporate-sponsored events.
Pat's mantra—"Don't Invest And Forget"™—is not only the title of his book, but it is also the foundation of Vitucci & Associates Insurance Services. Additionally, it's a reflection of how he manages his investments with an active asset allocation method of continually evaluating and redeploying clients' portfolios based upon changing market conditions.
Pat Vitucci has been an active leader in the financial services industry for more than 30 years. He has served in various capacities in his corporate life, including being President of Broker Relations and President of a subsidiary of a major financial corporation. He lives in Alamo and studied at Monmouth University in New Jersey, where he earned a Bachelor of Science degree in Economics.
Securities and advisory services offered through National Planning Corporation ( NPC), member FINRA/ S.I.P.C., a registered investment advisor. Pasquale Vitucci, CA insurance license Lic # 0106319.Vitucci & Associates Insurance Services and NPC are separate and unrelated companies. David Chase is not an NPC representative.
79041