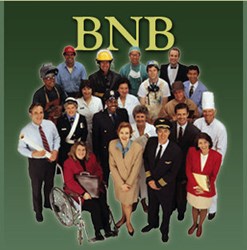 the Plaintiffs argued that they spent the vast majority of their time selling Best Buy's products, organizing shelves, and unloading inventory from trucks alongside other Best Buy employees who were actually being paid overtime
Los Angeles, California (PRWEB) December 10, 2013
On December 9, 2013, United States District Court Judge Andrew J. Guilford denied Best Buy Stores, L.P.'s ("Best Buy") motion for summary judgment in a lawsuit claiming that Best Buy failed to pay their assistant managers overtime wages. See Swanson, et al. v. Best Buy Stores, L.P., currently pending in the United States District Court for the Central District of California, Case No., CV- 12-01377-AG(ANx).
The Los Angeles employment law attorneys at Blumenthal Nordrehaug & Bhowmik argued in opposition to Best Buy's attempt to nix the lawsuit that Best Buy allegedly failed to carry their burden that the assistant managers came within one of the exemptions to California overtime pay. The law in California is that employees working in the State are presumed to be entitled to overtime pay, and unless they fall within one of the exemptions to overtime pay, they must be paid for any hours worked over eight in a workday or in excess of forty in a work week.
Specifically, the Plaintiffs argued that they spent the vast majority of their time selling Best Buy's products, organizing shelves, and unloading inventory from trucks alongside other Best Buy employees who were actually being paid overtime. Honorable Judge Andrew J. Guilford agreed with the Plaintiff's attorneys ruling that dismissing the lawsuit at this stage was inappropriate because there remains a triable question about whether Plaintiff Swanson's and Plaintiff Perez's job responsibilities involved enough independent judgment to exempt the Plaintiffs from overtime pay. A copy of the Judges Order can be read by clicking here.
The Assistant Manager lawsuit will now continue to proceed in the United States District Court for the Central District of California. Trial in the case is slated for June of 2014.
Blumenthal, Nordrehaug & Bhowmik is a Los Angeles and San Francisco employment law firm with offices located in San Diego, San Francisco and Los Angeles. The firm dedicates its practice to contingency fee employment law work for issues involving overtime pay, wrongful termination, discrimination and other California labor laws. Contact an experienced California employment lawyer today by calling (800) 568-8020.