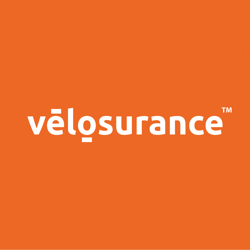 Electric-assist bicycles are readily available at bicycle retail shops and the popularity of electric-assist bicycles is becoming a booming segment of the bicycle industry.
(PRWEB) December 12, 2013
Velosurance, a national bicycle-specific insurance program, has launched an insurance policy product for electric-assisted bicycles. The policy is structured to provide customized protection for pedal-assisted bicycles.
Recognizing adoption of electric-assist bicycles, Velosurance partnered with an A-rated U.S. insurance company to offer an e-bike insurance product with one goal in mind – to allow electric-assist bicycle owners to create their own policy that would protect the bicycles they ride. It could not come at a better time.
If the electric-assist bicycle boom that is sweeping Europe moves to the U.S., e-bikes will become the newest and most economical mode of power-assisted transportation. In Holland over 20% of bicycles sold are electric-assist bikes. The one thing to remember is that an electric-assist bike is, first and foremost, a pedal-powered bicycle with an electric-assist motor for the rider when more power is required. With a little education, the U.S. public will learn the benefits of e-bike technology and an enthusiastic market will quickly develop.
"There are over 15 million bicycles sold each year in the U.S., of which 4 million bicycles are of higher value and sold through specialty bicycle shops. Electric-assist bicycles are readily available at bicycle retail shops and the popularity of electric-assist bicycles is becoming a booming segment of the bicycle industry," said Dave Williams, CEO and co-founder of Velosurance. "A good quality entry-level e-bike costs upwards of $1,000 and has an average value of $3,000, with high-end e-bicycles costing as much as $12,000. Until Velosurance, cyclists had very limited options to protect their bicycles with adequate insurance coverage."
Each policy is customized by the client and can include coverage protection on the e-bike for damage caused by theft, crash, collision, fire, attempted theft, vandalism or hitting another object. In addition, coverage of spare parts, cycle apparel, and rental reimbursement are included at no additional cost.
Optional coverage includes: Liability coverage to cover the rider in case of injuries or property damage caused by the insured cyclist; Medical Payments to cover medical costs of the policyholder associated with a cycling accident; and Vehicle Contact Protection for medical costs associated with accidents caused by an automobile. In addition, Roadside Assistance is available, providing the cyclist a service vehicle ride of up to 35 miles.
Williams added, "In most cases, homeowner or renter's insurance will not cover e-bikes for theft, damage, or liability because the bike has a motor. Auto insurance companies will not offer e-bike insurance because e-bikes are not required to be registered, and e-bike riders do not need to be licensed. This is where Velosurance steps in with a stand-alone e-bike insurance policy that insures e-bikes with power assist up to 750 watts, and covers just about anything that can happen."
To enhance their e-bike insurance policy service, Velosurance partnered with local bicycle shops nationwide to provide repair or replacement services to Velosurance policy holders. According to Williams, "No matter where our client is riding, there will be a Velosurance Trusted Partner bicycle shop nearby."
E-bike policies start at $100 per year and offer a variety of coverage levels and deductible options. Velosurance provides bicycle insurance policies in the following states: Alabama, Arkansas, Arizona, California, Colorado, Connecticut, Florida, Georgia, Iowa, Idaho, Illinois, Indiana, Kentucky, Louisiana, Massachusetts, Maryland, Michigan, Minnesota, Missouri, North Carolina, New Hampshire, New Jersey, New Mexico, New York, Ohio, Oklahoma, Oregon, Pennsylvania, South Carolina, Tennessee, Texas, Utah, Virginia, Washington, and Wisconsin.
E-bike insurance quote can be requested at http://velosurance.com or by phone at 888-663-9948.