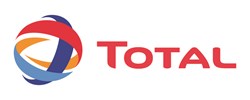 "Total is the Official Engine Oil of the TUDOR United Sports Car Championship."
Houston, TX (PRWEB) December 17, 2013
With 199 pole positions, 153 victories, 11 constructors' titles and 11* drivers' titles won by Nigel Mansell (1992), Alain Prost (1993), Michael Schumacher (1994-1995), Damon Hill (1996), Fernando Alonso (2005-2006) and Sebastian Vettel (2010-2011-2012-2013*), the exclusive partnership of Total and Renault and their successes contribute to the history of the FIA Formula 1 World Championship.
Total debuted in 1968 in Formula 1 through its ELF brand's partnership with Matra on Ford-Cosworth. A premier victory was achieved by Jackie Stewart in Zandvoort during the Dutch Grand Prix in the team's first season.
"Total has been active in Formula 1 racing for 45 years now. We consider the discipline as a test laboratory for our efficient fuels and innovative lubricants. Providing solutions in such a competitive environment means answering the questions of tomorrow's mobility, together with our industrial partners. Total and Renault have been partnering in F1 for over 35 years now, and we have taken on many technological challenges in order to win half the number of world titles awarded over the past 20 years," said Thierry de Feydeau, Vice President Sponsoring and Motorsport Division, Total Marketing & Services.
Total provided RSF1 (Renault Sport F1) with specific fuels and lubricants allying performance, reliability and fuel consumption mastery. Besides Infiniti Red Bull Racing, Renault and Total also supply Lotus F1, Williams and Caterham.
"Next year's engine rules foresee a direct injection V6 turbo. As a result, there will be a net increase in power through the use of hybrid technology. With another downsizing step for the engines and the adoption of new technologies, Formula 1 will push racing teams further to come-up with technical solutions to be applicable for use in series production vehicles. The outcome of our research and innovation will directly benefit the greatest number of everyday motorists, in particular when it comes to fuel efficiency," said Philippe Girard, Scientific Delegate Total Group.
Cutting edge know-how developed by Total's research laboratory and Renault's engineers built the forefront when turbo technology came-up in F1 racing at the end of the 1970s. Both partners were considered as benchmark when V10 engines were introduced in the 1990s. They also dominated motorsport racing since 2009 when V8 engines with KERS (Kinetic Energy Recovery System) appeared. Total researchers are ready to take up the new technical challenge in 2014.
Total's Involvement in Mechanical Racing Sports
Total has been engaged in Formula 1 motor sports since 1968. In 1977, Total partnered with Renault in 1977. Both joint their forces with Red Bull Racing in 2007. In the United States, Total is the Official Engine Oil of the TUDOR United Sports Car Championship. In Addition, Total is successful in various other motor sport disciplines such as WRC series with Citroën Total Abu Dhabi World Rally Team, Pikes Peak 2013 with Peugeot and the Group is official partner of Rally Dakar. Total sponsors the 24 Hours of Le Mans and supports both Peugeot Sport and Toyota Racing at the recently founded FIA World Endurance Championship. In the Moto GP series, ELF is with the Kawasaki Racing Team and LCR Honda Motorcycle Team.

2013 championship final ranking is subject to the official publication of the results by the FIA.
TOTAL PRESS CONTACTS:
CANDACE COOK candace(at)cetlindesign.com
LARRY CETLIN larry(at)cetlindesign.com
CETLIN DESIGN GROUP
610-353-6860