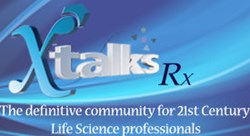 Toronto, Canada (PRWEB) December 12, 2013
During this 1-hour webinar, an overview will be presented to ensure understanding of pressure measurement and the pressure sensing system technologies available. Once an understanding of the physiology and technology behind cardiovascular pressure measurement has been established, the presentation will move into examples of potential errors that can occur during measurement.
Specific examples will be discussed highlighting situations where ensuring adequate performance is important to avoid potential errors. These will include hydrostatic (head) pressure, drift, frequency response as it relates to the sensor and measurement system, and finally, a special focus on the measurement of cardiac left ventricular pressure and cardiac contractility, specifically dP/dtmax.
At the forefront of implantable pressure sensing technology, Data Sciences International (DSI) pioneered this technology and has continued to improve it. This educational opportunity to help in the understanding of cardiovascular pressure sensing measurement and the technologies available.
Key Takeaways:

A review of basic Circulatory Physiology and Hemodynamics and the relation to pressure measurement and pressure sensing system technologies.
Discussion regarding sensor performance and potential errors. Examples will include hydrostatic (head) pressure, drift, frequency response and cardiac left ventricular pressure and contractility, specifically dP/dtmax.
For more information on this webinar or to register, visit http://xtalks.com/data-integrity-and-cardiovascular-pressure-sensing.ashx.
Xtalks, powered by Honeycomb Worldwide Inc., is a leading provider of educational webinars to the global Life Sciences community. Every year thousands of industry practitioners (from pharmaceutical & biotech companies, private & academic research institutions, healthcare centers, etc.) turn to Xtalks for access to quality content. Xtalks helps Life Science professionals stay current with industry developments, trends and regulations. Xtalks webinars also provide perspectives on key issues from top industry thought leaders and service providers.
To learn more about Xtalks, visit http://xtalks.com/ContactUs.ashx.
Contact:
Michelle Tran (416) 977-6555 ext 224
mtran(at)xtalks(dot)com