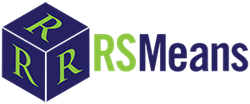 The green models allow our customers a unique view of the costs of green design versus traditional design.
Norcross, Ga. (PRWEB) December 11, 2013
RSMeans, a leading provider of construction cost information in North America and a division of Reed Construction Data, introduced 25 all-new green building models. Consistent with expanding green trends in design and construction, the new models help construction professionals create conceptual estimates for green buildings and provide insight into the cost impact of sustainable "green" design.
Like the current models, the green models focus on popular commercial, industrial and institutional types of buildings, including offices, medical buildings, educational facilities, fire stations, police stations and more. The green models include many new sustainable common additives, such as photovoltaic power systems, green roofs and greywater recovery systems.
"RSMeans green building models help architects and contractors assess the cost of green building and examine the impact of sustainable versus traditional building component choices," said Marilyn Phelan, Engineer/Editor, RSMeans. "Our customers can easily use these models to determine the cost implication of green building."
The engineers and architects at RSMeans developed the new green building models through extensive industry research – determining the applicability to existing models and developing new material, equipment and labor cost lines.
In many cases, the RSMeans team identified a one-for-one swap of traditional versus sustainable building materials and equipment. One such matchup replaced fluorescent lighting fixtures with LED, using foot-candle analysis to ensure that higher-efficiency lights provide comparable lighting. In other instances, an environmentally friendly assembly was developed – including adding insulation to increase the R-value of an existing wall assembly. The new models also address many items needed to obtain LEED certification, including water efficiency, indoor environmental quality and optimization of energy performance.
"We are thrilled to incorporate green costing into our suite of building models," said Andrea Sillah, Senior Product Marketing Manager. "The new models allow our customers a unique view, from a costing perspective, of the costs of green design versus traditional design."
RSMeans green building models are available in print, online, eBook and CD formats.
For more information about RSMeans green building models and all of the RSMeans products, visit http://www.rsmeans.com.
About RSMeans
A division of Reed Construction Data, RSMeans is North America's leading source of construction cost information. RSMeans offers dependable cost data that is locally relevant, accurate and up to date. Available in convenient book, CD and online formats, RSMeans tools give owners, developers, architects, engineers and contractors the information they need to build competitive cost estimates and control construction costs. To learn more, visit http://www.rsmeans.com.
About Reed Construction Data
Reed Construction Data, a division of Reed Business Information and the Inaugural Strategic Partner of the AIA, is a leading North American provider of construction information. Reed Construction Data's diverse portfolio of innovative products and services includes national, regional and local project leads, accurate and up-to-date RSMeans cost data, marketing solutions and market intelligence to provide insight to construction industry professionals throughout the U.S. and Canada. Visit the Reed Construction Data website at http://www.reedconstructiondata.com.