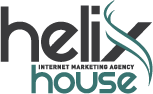 Clients are able to efficiently track their custom Internet marketing campaign as a way to see how their visibility and overall ranking has improved over time.
Phoenix, AZ (PRWEB) December 12, 2013
Helix House, one of the top Internet marketing agencies in the region announces its newest and most useful user-friendly reporting system to date. The company knows and understands the importance of giving customers the ability to track what is happening with regard to their individual unique marketing campaign at any given moment in time. Helix House understands that business owners care about their business and their online exposure, and as such are expectedly concerned about how their campaign dollars are being spent. An improved and updated user friendly reporting system helps to ensure that this is possible for each and every client.
Real-time reporting is made available to clients on a 24-hour day seven-day a week basis. Clients are able to efficiently track their custom Internet marketing campaign as a way to see how their visibility and overall ranking has improved over time. This is an important metric that must not be overlooked as online trends and results offer important information with regard to how well a company performs overall. Other important tools provided by Helix House to its impressive list of customers include smartly designed heat maps and highly effective call tracking systems. These tools are made available in virtually every Internet marketing package that Helix House offers.
Tools like heat maps and fully functional call tracking systems help clients of Helix House to see what their customers are doing on their website. This is of critical importance because it helps a Helix House client better understand their customer's online behavior and what is most important to them. It also provides a direct indication of how well a particular Internet marketing campaign is performing. Having this advantage allows business owners in concert with Helix House to adjust marketing campaigns as necessary to improve overall online performance. This level of dedication to constantly improving online performance shows that Helix House is a company with a genuine interest in keeping customers satisfied with real and measurable results.
Other benefits of choosing Helix House as the Internet marketing agency of choice is that it offers substantial discount rates on all services for those that are a current customer of the company. In addition, the company offers a full range of search engine optimization and social media marketing strategies to help businesses excel online. Text messaging, e-mail marketing and pay-per-click campaigns, along with website and video production ensure that customers have a wide selection of options with regard to their Internet marketing strategy. By improving its already user-friendly reporting system, Helix House drives home the point that they are the Internet marketing agency to watch today.
Helix House is a highly innovative forward looking online marketing agency located in sunny Arizona and breezy New Mexico that has consistently exceeded industry expectations to routinely rank highest among some the best online marketing companies in the country.