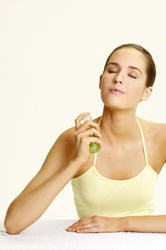 Probiotics for Healthy Skin
Miami, FL (PRWEB) December 13, 2013
Probiotic Action, manufacturer of natural acne treatment products, commented on a recent article published by Medscape.com that suggested probiotics could be used to treat various forms of mental illness including depression.
The article was based upon a study where rats who were suffering from depression were given a certain type of probiotics. The side effects from the probiotics were "normalized behavior and an improved immune response." Furthermore, human volunteer test subjects "showed that those who consumed probiotic-containing yogurt for 3 weeks had significantly improved mood compared with those who received placebo."
Dr. Ted Dinan, the reporting professor of psychiatry, noted "that there are approximately 1 to 2 kg of bacteria in the adult gut that are capable of producing hundreds of essential chemicals. And although healthy aging is associated with a diverse range of these organisms, individuals who age in an unhealthy manner have a much less diverse range of bacteria."
These findings do not surprise Probiotic Action spokesperson Fernando Perez. He says, "These results aren't surprising. It's becoming common knowledge that the human stomach is the most vital component of the immune system. So when you increase the healthy amount of probiotic bacteria in the stomach, it's not very surprising that the overall health of the individual is affected in a positive way, including mental health ailments."
Perez continues, "The movement towards probiotics for acne continues to grow as people are educating themselves about the products that they use every day, products whose components can have potentially harmful side effects. It's no wonder why people are choosing probiotics. The effectiveness of probiotics for skincare is undisputed. So it's only natural that people should look to probiotics to help address other human health issues."
Probiotic Action, a pioneer in natural acne treatment, follows all probiotic-associated products to collect information in order to help educate the public on the power of probiotics for skin care and overall health. For more information, please visit ProbioticAction.com.