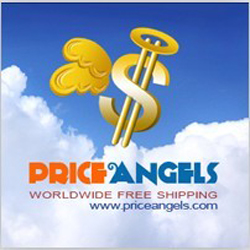 (PRWEB) December 13, 2013
The demand for iPhone smartphons and related accessories is great in the current market. In order to keep up with growing demand in the market, PriceAngels.com has introduced close to 200 new designs of iPhone 5 accessories to join its already large collection of iPhone 5 accessories.
PriceAngels.com is one of the world's leading electronics wholesale store, specializing in offering premium quality cool gadgets at affordable prices. According to the CEO of the company, all their iPhone 5 accessories are offered at discounted rates with free shipping worldwide.
The new iPhone 5 accessories provide an environment-friendly way to enjoy the fashion life. PriceAngels.com aims to help customers save much more, up to 50% savings over all kinds of electronics. The company claims that it provides only top-of-the-line products in the industry. With much experience, PriceAngels.com's coveted product knowledge keeps her in high demand.
"We are happy to introduce our new products to everyone. There is a great traffic to our website everyday, and we have a lot of stock that is ready to send. They are offered now at nearly half prices of those from a retail shop. Please come and place orders as soon as possible," the CEO states.
PriceAngels.com offers over 40,000 items across almost 100 categories. The online store strives to make purchasing iPhone 5 accessories both convenient and enjoyable for its clients worldwide. People now have the opportunity to select any electronic product at a low price to meet their needs in the holiday shopping season.
About PriceAngels.com
PriceAngels.com has much experience in the wholesale and retail of China electronics. The reason to choose PriceAngels is very simple: PriceAngels and all their products are free shipping. Moreover, with a perfect online presence, PriceAngels.com is able to serve its clients anywhere in the world. For more details, please view: http://www.priceangels.com/
Follow PriceAngels at:
Facebook: https://www.facebook.com/PriceAngels
Twitter: https://twitter.com/Priceangels2008