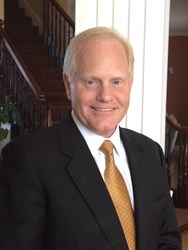 Dallas-Fort Worth, TX (PRWEB) December 12, 2013
A Cure for What Stops You, A Guide for Getting Out of Your Own Way has been published and is available for purchase this holiday season. This is the first book written by Michael Carrigan, and he is available to visit your business to speak about his new book.
Michael is a master of emotional intelligence with over 30 years of business coaching and consulting experience. His book is a revolutionary, fast track method to improve the life of the reader. In A Cure for What Stops You, Michael explains how to replace old fears with remembered confidence. The results of his work are noticeable through his clients' sense of freedom, new found ambition and peace of mind.
A Cure for What Stops You is available in three formats and each costs $9.95. It's available for a Kindle, eBook and the hard copy comes in a paper back. All three can be ordered at http://acureforwhatstopsyou.com/. It's a book of more than 200 pages in length, and it might take only an hour to read.
Michael is the Founder and CEO of The Conversation People, an international business that assists in developing powerful conversations that make a difference in a company's produced results. To learn more about The Conversation People, visit http://conversationpeople.com/.
To schedule Michael for a speaking engagement and learn more about A Cure for What Stops You, contact Bryan Dolgin at 312-925-7135 or bryan(at)conversationpeople(dot)com. Dates are available beginning in January.
###