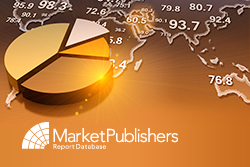 London, UK (PRWEB) December 13, 2013
Since the global financial crunch during 2008-2009, the retail market has seen an increase in the number of own-brand and discounted products. The consumption of sparkling wine, still wine, and fortified wine has declined, as these product categories are not deemed as basic necessities. Consumers' acceptance of products and the impact of consumer trends are key causes of change in marketplaces.
Still wine is the most widely consumed type of wine, with sparkling wine and fortified wine following in. Still wine is drunken habitually, while sparkling wine and fortified wine are consumed on special occasions. In the US wine market, private labels have similar, however, low levels of penetration across all product categories. This is due to the fact that key retailers still account for low market shares, and also that the bulk of wine is distributed through independent small retailers. The nation's five major wine retailing firms account for just under 25% of total product sales in the Unites States. In that vein, spirits manufacturers should adjust their distribution strategies and focus on independent retailers of small size.
Topical market research report "The US Wine Market: What Consumers Drink and Why?" developed by Canadean has been recently published by Market Publishers Ltd.
Report Details:
Title: The US Wine Market: What Consumers Drink and Why?
Published: October, 2013
Pages: 59
Price: US$ 3,995.00
http://marketpublishers.com/report/alcoholic_drinks/wine/us-wine-market-what-consumers-drink-n-why.html
The study provides valuable survey based data on consumer groups and consumer trends, besides giving unbiased market data limelighting the precise size of the consumer groups reviewed, how much of the overall wine market they account for, as well as which of the consumer trends examined drive their behaviour. The research report provides detailed and unbiased insights into who specifically the consumers are, and just to what extent the most recent consumer trends are influencing.
Report Features and Benefits:

Consumer data derived from original surveys and then tracking and modeling of over 20 consumer groups for the three key categories – fortified wine, still wine, and sparkling wine.
In-depth consumer segmentation featuring over 20 consumer trends, 26 consumer groups, and frequency of consumption for each of the product categories under consideration.
Consumer penetration for private labels and brands, on the basis of the proprietary survey and then consumers' tracking and modeling.
Exclusive retailer choice data by product category, based on the primary survey and the subsequent tracking and modeling of the consumer.
More topical market research reports by the publisher can be found at Canadean page.