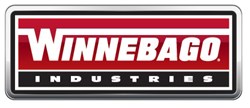 Consumers will now be able to view local dealer inventory with the click of a button.
Norfolk, VA (PRWEB) December 16, 2013
RV Trader and Winnebago® jointly announced today the launch of a real-time inventory tool to assist customers searching for RVs on Winnebagoind.com sites: GoWinnebago.com, GoItasca.com, WinnebagoTouring.com, WinnebagoTowables.com and SunnyBrookRV.com.
When a consumer browses RVs on Winnebago websites, the new search tool will display a dealer's inventory, product photos and MSRP, as determined by the local dealer. This new feature displays the inventory directly from RV Trader.com, enabling the consumer to quickly and easily locate the exact Winnebago®, Itasca®, Winnebago Touring Coach™ or SunnyBrook® model they are searching for. This results in faster turn-around times and more leads for Winnebago dealers.
According to Winnebago Marketing and Sales Promotion Manager Kelli Harms, "This is a terrific program for our dealers and ultimately our customers. Customers can find their closest dealer quickly and simultaneously view their inventory of that particular model without leaving the website. This partnership with RV Trader is a true 'win-win,' and we are excited to promote it to our motorized and towable dealers."
"This is a feature that will bring the buyer and seller together seamlessly," said Tim Custer, general manager of RV Trader. "Consumers will now be able to view local dealer inventory with the click of a button."
The new web feature was developed jointly by Winnebago and RV Trader.com. For more information, call 877.354.4068.
About Winnebago
Winnebago, "The Most Recognized Name in Motorhomes®", is a leading U.S. manufacturer of recreation vehicles used primarily in leisure travel and outdoor recreation activities. The company and its subsidiary build quality motorhomes, travel trailers, fifth wheel products and transit buses under the Winnebago, Itasca, Winnebago Touring Coach, SunnyBrook and Metro brand names. Winnebago Industries has received the Quality Circle Award from the Recreation Vehicle Dealers Association every year since the award's inception in 1996. The Company's common stock is listed on the New York and Chicago Stock Exchanges and traded under the symbol WGO. Options for the Company's common stock are traded on the Chicago Board Options Exchange. For access to Winnebago Industries' investor relations material or to add your name to an automatic email list for Company news releases, visit http://www.winnebagoind.com/investor.html.
About RV Trader
RVTrader.com is a division of Dominion Enterprises, a leading marketing services and publishing company serving the automotive, recreational and commercial vehicle, real estate, apartment rental, employment, parenting, and travel industries. Headquartered in Norfolk, Virginia, the company has 3,300 employees in more than 145 offices in the United States, Canada, England, Spain and Italy. For more information, visit DominionEnterprises.com.