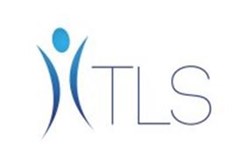 (PRWEB) December 14, 2013
With $100,000 up for grabs, the fate of 15 finalists in the TLS Weight Loss Solution Find Your Fit 2013 Fall Challenge is in the hands of the public.
Starting Saturday, December 14, visitors to tlsSlim.com will have the chance to vote for winners among 10 individuals and five teams of competitors who participated in the 12-week weight loss challenge. Voting ends on Saturday, December 21 at 11:59 p.m.
First place for the individual challenge will receive $15,000, while the team receiving the most votes will split $50,000. In total, the company will award $100,000 to those who participated in this latest challenge, and the winners will be announced at the Market America|SHOP.COM 2013 World Conference in Miami, FL, in February.
This is the fourth time TLS Weight Loss Solution – a division of Greensboro, N.C.-based internet retailer Market America|SHOP.COM – has held its Find Your Fit Challenge, and the first time voting has been opened to the general public.
"We wanted to allow not only our TLS Weight Loss Solution community to help in choosing the winners, but the public, at large," said TLS Director Lydia Martinez. "We're not only excited for everyone to see the transformations from our finalists, but want to spread the word that a program focused on healthy, low-glycemic eating, regular exercise and positive lifestyle changes can make a world of difference, physically and emotionally."
Since the inaugural TLS Find Your Fit Challenge in the spring of 2012, more than 6,000 people have participated and lost more than 31,000 pounds. Over that time, TLS has awarded more than $120,000 to those who have shown exceptional results.
To vote for who you think deserves to take home their share of $100,000, and for more information about TLS Weight Loss Solution, visit tlsSlim.com.
About TLS® Weight Loss Solution
Introduced in 2004, TLS Weight Loss Solution is a weight loss program that emphasizes a low-glycemic approach to eating, which helps keep your blood sugar levels where they need to be. Following the TLS system will also help you understand your behaviors and what triggers your hunger pangs, helping you overcome your weight loss obstacles. TLS also focuses on your body composition instead of the scale, getting you fitter and healthier in addition to shedding pounds. In addition, TLS offers science-based weight loss supplements, an interactive website (http://www.tlsSlim.com), an extensive Health Guide & Journal, and more.
About Market America, Inc. & Shop.Com
Market America, Inc. is a product brokerage and Internet marketing company that specializes in One-to-One Marketing. Its mission is to provide a robust business system for entrepreneurs, while providing consumers a better way to shop. Headquartered in Greensboro, NC, the company was founded in 1992 by President and CEO JR Ridinger and has generated $4.3 billion in accumulated sales. Market America employs nearly 700 people globally with operations in the United States, Canada, Taiwan, Hong Kong, Australia, United Kingdom and Mexico. Through the company's shopping website, SHOP.COM, consumers have access to over 40 million products, including Market America exclusive brands and thousands of top retail brands. By combining Market America's entrepreneurial business model with SHOP.COM's powerful comparative shopping engine, Cashback program, Hot Deals, ShopBuddy™, social shopping integration and countless other features, the company has become the ultimate online shopping destination.
For more information: http://www.marketamerica.com or http://www.SHOP.COM.