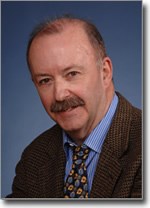 Palo, CA (PRWEB) December 16, 2013
The Sofia University Board of Trustees announced today that President Neal King will resign his position effective December 31, 2013. An Interim President has not yet been announced.
The sudden resignation came as a surprise because Dr. King, who held the office for two and a half years, recently signed a contract extending his term for five years.
Many faculty members seem unbothered by Dr. King's departure. "Going forward Sofia needs true leadership and stability. We will do everything we can to restructure the leadership to ensure the continued success of Sofia University for years to come," said University Founder, Professor Robert Frager.
Considered the world's first graduate school of transpersonal psychology, Sofia has offered transformative education for over 35 years. Sofia University (formerly the Institute of Transpersonal Psychology) is a private, non-sectarian university accredited by the Western Association of Schools and Colleges.
For more information please visit http://www.sofia.edu.