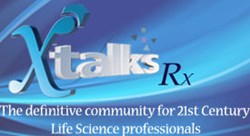 Toronto, Canada (PRWEB) December 17, 2013
This webinar will discuss adaptive designs for phase I, phase II and phase III clinical trials in oncology and will take the form of a debate between two statisticians trying to meet the requirements of an oncologist. The panel will include Dr. Marc Buyse, Founder and Chairman of IDDI, Dr. Tomasz Burzykowski, Vice President of Research for IDDI, and Dr. Everardo Saad, Scientific Director and Chairman for Dendrix and Senior Oncology Consultant for IDDI.
The pros and cons of various adaptive designs will be discussed. Topics will include continual reassessment methods for phase I trials, adaptive Bayesian designs for phase III trials, adaptive sample size increases and adaptive enrichment of phase III trials.
For more information on this webinar or to register, visit: http://xtalks.com/Pros-and-Cons-of-Adaptive-Designs.ashx.
To learn more about IDDI, visit http://www.iddi.com.
Xtalks, powered by Honeycomb Worldwide Inc., is a leading provider of educational webinars to the global Life Sciences community. Every year, thousands of industry practitioners (from pharmaceutical & biotech companies, private & academic research institutions, healthcare centers, etc.) turn to Xtalks for access to quality content. Xtalks helps Life Science professionals stay current with industry developments, trends and regulations. Xtalks webinars also provide perspectives on key issues from top industry thought leaders and service providers.
To learn more about Xtalks, visit http://xtalks.com/ContactUs.ashx.
Contact:
Michelle Tran (416) 977-6555 ext 224
mtran(at)xtalks(dot)com