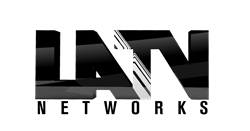 "...we are the only true Latino Alternative" - Luca Bentivoglio, LATV COO and Head of Programming
Los Angeles, CA (PRWEB) December 16, 2013
LATV, the original national, bi-cultural, bi-lingual entertainment network, is proud to announce end of the year special editions of En La Zona and Rokamole.
On Friday, December 20th at 9 PM ET/6 PM PT, LATV will air Lo Mejor de Rokamole. Artists including Zoe, Enrique Bunbury, and Elastic Bond, among many others, will highlight the year's best rock music stories and profiles.
On Friday, December 27th at 9 PM ET/6 PM PT, LATV will air The Best of En La Zona Special. This special edition of En La Zona will feature an all-access pass to the hottest stories in the entertainment world in 2013. Highlights include clips from the most buzzed about red carpets, exclusive celebrity interviews, behind the scenes of the Latin Grammys, and a rundown of the big winners of the past year in music, movies, fashion, and television.
"LATV is proud to present the best of the year in entertainment through our two fan-favorite original productions En La Zona and Rokamole, in what has been a huge year for Latinos in the U.S.," commented Luca Bentivoglio, LATV COO and Head of Programming. "LATV has been celebrating the success of Latinos in entertainment since we launched, and now we are happy to present those stories in a manner that proves we are the only true Latino Alternative."
About LATV:
LATV is the only remaining Latino-owned TV network in the Hispanic television space. Its programming primarily targets U.S.-born Latinos and the coveted bi-cultural 18-49 Latino demographic, with content that features a combination of originally produced shows as well as licensed content that has never before been seen in the U.S.
LATV's fully-owned subsidiary, American Latino Syndication, produces and distributes "American Latino" and "LatiNation," two award-winning, Latino-themed TV programs that are broadcast on general market stations in over 100 cities nationwide.
Media Contact:
Melina Rodriguez
mrodriguez(at)latv(dot)com
Office: 310.943.5288 x 622