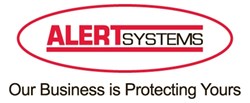 The installation of CCTV can isolate incidents and the individuals responsible for crime. CCTV can assist the police in eliminating danger from our streets
(PRWEB UK) 22 December 2013
According to an article on the BBC Scotland website on the 13th of December, 2013, a 21 year old man was allegedly subject to assault and suffered from significant facial injuries. The police who are investigating the case have released a static image captured on a CCTV camera of a man they would like to talk with in relation to the serious assault. The police have described the picture of the man as a white male in his early 20's, roughly 5ft 6in tall with collar-length hair.
According to the BBC article, the alleged incident occurred several months ago in early June, however police are keen to track down and speak to the man seen in the CCTV still that has been released. Allegedly, one constable claimed that although the event had long since passed, the victim had received severe injuries as a result of the attack. He also mentioned that if anyone knew, or recognised the offender, the police were appealing for them to come forward and offer any information they might have.
AlertSystems correspondent remarked on the news by saying 'circumstances like this are often common in night club environments, and security is complex – there are a lot of people and it is often dark. On this occasion the police have been fortunate to locate some footage of the supposed offender. Without installed CCTV security systems the night club would not have been able to offer police assistance in the search for the man in question.
'Nights out can sometimes get out of hand in town centres when people are fuelled by alcohol so it is important that the community comes together to support the security of their town. The installation of CCTV can isolate incidents and the individuals responsible for crime. CCTV can assist the police in eliminating danger from our streets'
AlertSystems manage and maintain over 5000 security installations throughout the UK and are specialists in providing business security solutions. Offering professional service and a complete range of security services such as monitored alarm systems, Automatic Number Plate Recognition and Avigilon CCTV security systems. AlertSystems offers effective and reliable solutions to security problems.