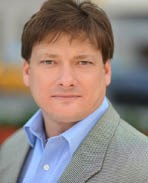 What you experience is what you remember. -Blount
Augusta, GA (PRWEB) December 18, 2013
Sales Mastery Magazine, a popular online publication for sales professionals, is set to feature Sales Gravy's CEO, Jeb Blount and his latest book, People Love You: The Real Secret to Delivering Legendary Customer Experience, in the January edition.
"Sales Mastery Magazine helps sales professionals gain the confidence and skills they need to master the sales profession," states editor Mary Poul. "We are thrilled to have the opportunity to introduce a well-known and respected expert, like Jeb, to our readers. Jeb has a unique way of helping salespeople find the joy in selling."
Jeb is a leading expert on the correlation between human relationships and account management, customer experience, leadership, and sales. He is the author of six books, has published over 100 articles, his podcasts have been downloaded more than 6 million times on iTunes, and more than 200,000 business professionals subscribe to his weekly newsletter.
People Love You is a powerful playbook for interacting with customers in a way that creates deep, enduring, visceral connections that withstand relentless economic and competitive assaults. In this hyper-competitive, digital world where traditional marketing has lost much of its impact, savvy sales professionals and account managers must focus on delivering an exceptional customer experience to drive customer loyalty and account growth.
In People Love You, readers learn the real secrets of customer experience including:

7 Essential Principles of Customer Engagement
5 Levers for Creating a Legendary Customer Experience
The Secret to Bridging the Experience Gap
How to Leverage the Pull Strategy to become a Trusted Advisor
How to Listen Well and Connect With Customers
"What you experience is what you remember", says Blount, "The more emotional the experience, the deeper it is branded into your memory. These positive emotional experiences have a massive impact on buying decisions."
Visit the iTunes store to download Sales Mastery Magazine, and be sure to check out the January edition to see Jeb's cover story.
About Sales Gravy: SalesGravy.com helps employers Find Better Salespeople Fast™. Sales Gravy boasts the world's largest sales talent community and attracts a rich audience of college educated B2B sales professionals and sales leaders. To learn more about how Sales Gravy can help your company source, recruit and hire better salespeople, please visit http://www.salesgravy.com or call 706-664-0810 x108.