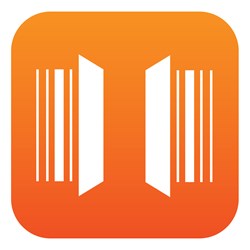 Miami, FL (PRWEB) December 18, 2013
DirectLiquidation.com becomes harder to ignore for retailers as it starts selling products through eBay wholesale deals.
Since its inception, DirectLiquidation.com has been making news that energizes all stakeholders. DirectLiquidation.com most recent leap forward was launching on eBay Wholesale Deals. An offshoot of eBay's successful marketplace for individual sellers, eBay Wholesale Deals exclusively caters to B2B buyers and wholesalers and aligns with DirectLiquidation.com's vision and services.
With the holiday season in full swing, the timing of this development could not have been better. DirectLiquidation.com is not wasting any time as it starts listing its products on eBay Wholesale Deals today and is positioned to make the most of the online selling opportunities provided by eBay Wholesale Deals. This remarkable B2B marketplace is the ideal location to sell refurbished merchandise in wholesale quantities. This is something that DirectLiquidation.com has been doing quite well for some time. There is little doubt that this move will further elevate DirectLiquidation.com's position and value in the online selling/retail industry.
With DirectLiquidation.com's new, full website yet to be revealed, the company will also enjoy a boost in sales that will ensure sustainable success is much easier to achieve.
DirectLiquidation.com is doing great and its future looks bright with expansion of our strategic partnerships and utilization of other promising platforms. This will also help them maintain a sharp competitive edge as more players enter the market while continuing to expand product offerings customers seek.
By adding a brand name like eBay to the equation, DirectLiquidation.com continues to enhanced its credibility and standing in the marketplace. As DirectLiquidation.com continues to sell a virtually endless line of refurbished products, the utilization of eBay Wholesale Deals will increase Direct Liquidation's appeal. A large group of retailers already heads to DirectLiquidation.com for sourcing quality refurbished products sought by price conscious consumers. Learn more by visiting: http://wholesale.ebay.com/memberDetails?userId=537879.
About DirectLiquidation.com
Bridging the gap between buyers and sellers and ultimately helping sellers increase recoveries on customer returns, end of life product and overstocks. While at the same time, helping sellers purchase that very same product at an attractive price.
By providing analytics tools that are not easily available to small businesses, DirectLiquidation.com offers every available category of product within a specific industry and brings together retailers, manufacturers, liquidators, exporters, refurbishers, recyclers and of course, buyers & sellers. Combined into a single online destination, DirectLiquidation.com will finally eliminate the middleman, and bring buyers and sellers together.
Contact Information
Please use the following contact information to get in touch with DirectLiquidation:
Phone: 1-855-874-8741
Email: sales(at)therecongroup(dot)com