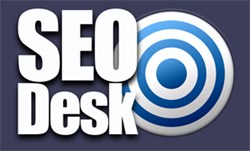 (PRWEB UK) 28 December 2013
The beginning of a New Year represents a fantastic time for people and businesses to turn over a new leaf. Anyone looking to be more environmentally friendly, to save money or who wants a more effective lighting solution will be pleased to hear that the LED Light Store has a wide range of new products lined up for 2014. The company is regarded as one of the best UK sources for a wide range of LED lighting products, a market they have been operating in more than a decade. The LED Light Store has developed a sterling reputation for providing innovative yet affordable LED solutions and the company is keen to maintain their reputation in the year ahead.
The company aims to deliver a range of flexible high quality LED strip lights. As part of the new product range, the LED Light Store will be offering a wide range of colours in their strip light selection. This means people looking to add a touch of individuality or unique ambience to their home will be able to do so. These new LED strip lights provide a high quality of light while consuming a low level of power.
One of the strongest reasons for switching to a LED lighting solution is the long life of these products. The LED Light Store is proud to be able to offer a range of LED panel products that come with a guaranteed lifetime of 50,000 hours. With these products also carrying a guarantee of requiring no maintenance, users switching to these LED lighting solutions can expect a quiet and simple time when it comes to lighting maintenance.
Any business or home owner looking to simplify their life in 2014 will find that there are considerable benefits associated with switching to LED lighting panels. The value for money that comes from the longer life of LED lights is well noted, but the reduced need to switch the lighting products or maintain bulbs helps to make for a more straightforward life. Home owners will have one less thing to worry about and businesses can expect to utilise their employees in a more effective manner.
With LED lights and lighting solutions consuming less energy than traditional lighting products and solutions, it is possible to be more energy efficient in 2014. Anyone that is committed to preserving the environment and being greener in the year ahead will find that the LED solutions will be of considerable benefit.
About LED Light Store:
The LED Light Store has more than 10 years' worth of experience in the UK LED lighting market. The company has been at the forefront of providing energy efficient lighting solutions for homes and businesses. As the demand for more energy efficient lighting solutions has grown, the firm has offered an increasing array of lighting options for customers. The firm believes that LED lights provide the most efficient way to light a room and are committed to providing affordable LED lights.