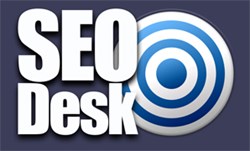 (PRWEB UK) 29 December 2013
Barnes Corporate Travel, a leading London chauffeur and executive travel company, is pleased to announce a range of business accounts and services for the year ahead. The company has developed a sterling reputation based on providing the highest possible service to clients. This is at the forefront of what the company will be offering to new and existing clients in 2014. The ethos of the firm has always been about developing warm working relationships with clients and with new and affordable business account packages available from January, the firm looks forward to helping more businesses do business.
When it comes to meeting clients or presenting the right image, a business needs to make sure that they outsource work to the right candidates. Barnes Corporate Travel understands that they play a role in the overall image that a client projects. This is why the firm has a well maintained fleet of executive cars, luxury vehicles and limousines. No matter what vehicle is sent to pick up a client or take directors to a meeting, the right image will be created at all times.
The attention to detail and focus on image has made sure that Barnes Corporate Travel offers the best limo services London can provide. The company only employs highly experienced drivers. These drivers, who have been fully vetted and trained, will arrive in advance of the agreed departure time in full uniform. The Barnes Corporate Travel drivers will be able to help with luggage and can provide any assistance required for the journey.
One of the most prestigious corporate services the company provides is an airport transfer service. Whether a firm is looking to arrive at an airport in reasonable time or they want to meet clients arriving in style, the range of business packages offered by Barnes Corporate Travel will create the right image. The company offers the most stylish luxury airport transfers London has to offer, helping businesses to create the best possible impression at all times.
London traffic can present many problems, which is why it is best left to the experts. Barnes Corporate Travel has been providing executive car services for many years, and the firm has an excellent reputation in the city. This is why any firm looking to ensure they have access to the best possible business class service in 2014 should enlist the professional support of Barnes Corporate Travel.
About Barnes Corporate Travel:
Barnes Corporate Travel aims to offer the most luxurious and stylish travel services in London. With the firm offering a speciality airport transfer service and a wide range of vehicles in their fleet, this is the London chauffeur company with a solid reputation. The firm provides a wide range of business packages, and they are more than happy to meet clients on behalf of businesses. With fully vetted and highly experienced drivers, the company aims to deliver high quality at all times.